Nalengurer Payesh (rice Pudding With Palm Date Jaggery)
Payesh is one of the most common desserts. In our Bengal we make this dish in many special occasions. Payesh can be made in many ways. "Nalengurer Payesh" is a traditional Bengali rice pudding where palm date jaggery is used. It is an authentic Bengali sweet dish. This dessert is a must for " Makar Sangkranti" or"Poush Parban" in our Bengali culture.
To me this dish is synonymous with "Makar sangkranti" or "Poush Parban". In our culture it is indispensable on this occasion.
It reminds me of my childhood days. I still remember how I used to assist my mother in making this dessert. I used to chop the cashews and almonds. I also used to stir it occasionally.
Today I'm going to share with you this authentic recipe. Here goes the recipe.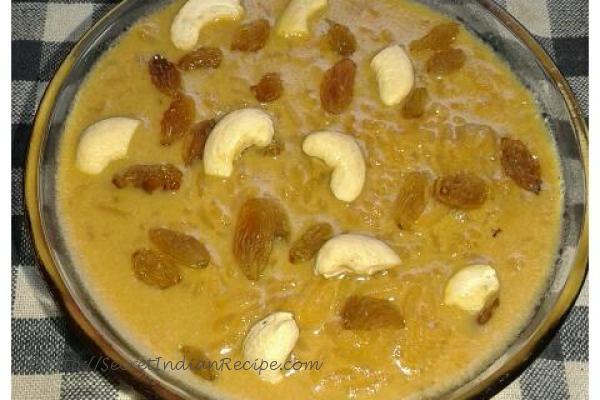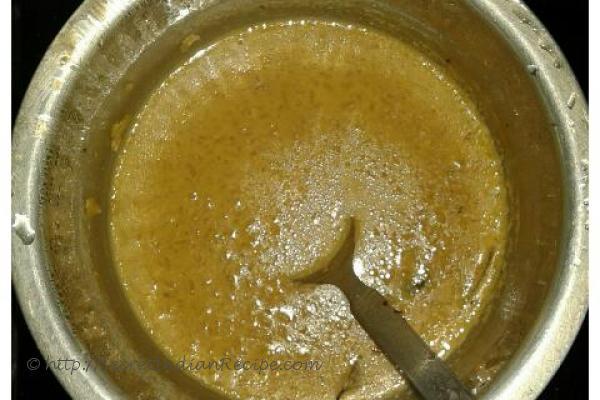 Ingredients:
Gobindobhog rice or Basmati rice -4 tablespoons
Milk -1 litre
Palm date jaggery -1/2 cup
Sugar -2 tablespoons
Raisins -1 teaspoon
Cashew nuts -1 tablespoons (chopped)
Almonds -1 tablespoons (chopped)
Ghee (clarified butter) -1 teaspoon
Directions:
Wash the rice and soak in water for 30 minutes. Then drain the water and keep it aside.
Boil in a heavy bottomed pan and bring it to a boil. Lower the heat. Add rice and bay leaf. Now stir continuously on a low flame till the rice becomes soft. Stir occasionally to prevent it from burning at the bottom.
When the milk has come to a creamy consistency add sugar. Mix well. Cook for 3-4 minutes.
Break the solid jaggery into small pieces. Then add the jaggery. Cook on low flame for 3-4 minutes.
Add ghee. Stir well again. After one minute switch off the gas.
Now add cashews,almonds and raisins. Let it cool for 30 minutes.
Our payesh is now ready. Garnish with Cashew and serve.
Footnotes:
Remember if you melt the jaggery on a high flame,milk will get curdled. So cook on low flame.