Nariyal Ke Ladoo ( Coconut Ladoos)
Narial ke ladoo is the easiest home made dessert. It is actually a very less known fact that the fat from coconut is totally absorbed by our body and thus giving coconut to young children specifically fussy young kids can be beneficial. However making your kids eat coconut can be troublesome as it is quite hard for them to chew. If you can make coconut ladoos, your children will be able to have them quite easily and will ask for more.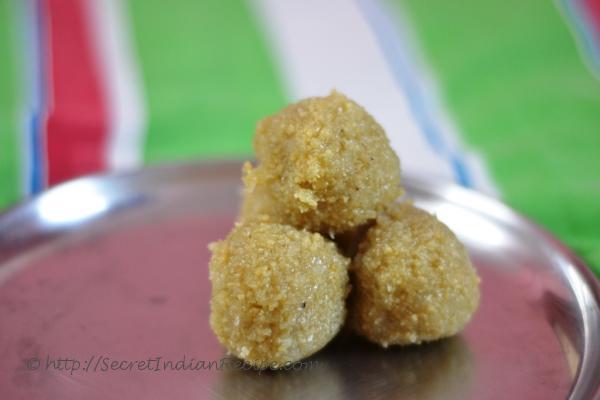 Ingredients:
Fresh Coconut grated - 1 bowl (3pcs)
Khoya - 150 gms
Cardamom powder - 1/2 tsp
Ghee - 2 tablespoon
Sugar - 200 gms
Directions:
Grate the coconut after peeling off its brown fibre and keep aside. You may also use fresh coconut that comes frozen
Heat ghee in a pan and fry the grated coconut over low heat for 4-5 minutes.
Add sugar and keep mixing. As the sugar melts, keep cooking and you see the coconut mixture drying out slowly
At this stage add khoya and keep stirring
Keep cooking and stirring as it can stick to the bottom. Add cardamom powder
After a few more mins you will see the mixture starts becoming sticky
At this stage, turn off the heat and let the mixture rest for 15 mins
Apply some ghee on your palm and then take small portions from the coconut and khoya mix and roll them into ladoos.
Once done keep them in refrigerator. They can be stored refrigerated for 4-5 days
Footnotes:
You can add some dry fruits for a richer taste