Nellikka Uppilittathu/gooseberry In Brine
This is a very simple and authentic traditional pickle recipe..l make this quite frequently and am loving it ..as always..do try folks ..it goes great with rice porridge or just as it is..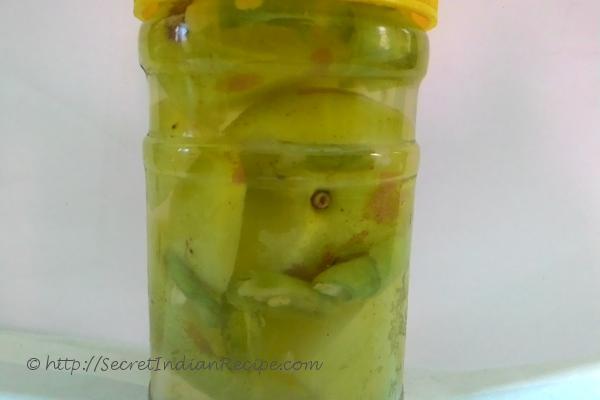 Ingredients:
4 big Gooseberries
4tsp Salt
4 slit Green chillies
1cup Cooled Boiled Water
Directions:
Thoroughly wash the gooseberries and wipe it.
In a clean air tight glass jar pour salt, water and add slit chillies and gooseberries.
Keep under Sun. Serve this after 2 weeks
Footnotes:
You can add vinegar to stay longer.