Nenua Aur Channa Ki Sabzi (sponge Guard And Blackgram Curry)
It is a vegetarian side dish recipe from uttar Pradesh. It is a curry recipe wherin nenua is cooked along with blackgram and spices and is served with chappati or rice.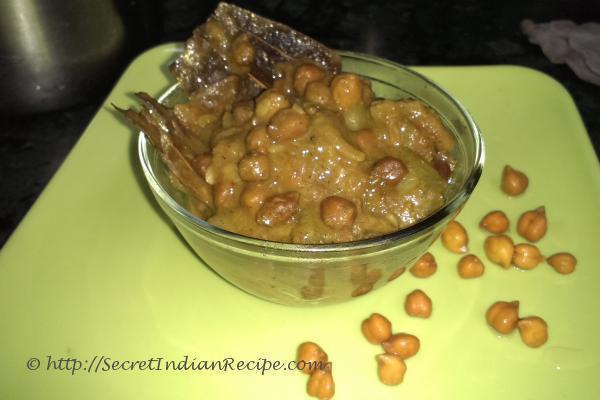 Ingredients:
Nenua (spongegaurd) – 500 grams
Black gram – 25 grams (soaked in water for 6 hours)
Onion – 3 pieces
Bay leaf – 2 pieces
Ginger – Garlic paste – 2 tablespoon.
Cumin powder – 1 tablespoon
Red chili powder – 1 tablespoon
Turmeric powder – 1 tablespoon
Garam masala – 1 tablespoon
Mustard oil – 4 tablespoon
Salt 1 tablespoon
Directions:
Peel the spongegaurd and cut into pieces. Chop the onion.
Heat oil in a karahi and put the bay leaf. Add onions and fry till it turns light brown.
Then add ginger garlic paste, cumin powder, red chilli powder, turmeric powder and sauté for 3-4 mintues.
Add the black gram and mix well. Sauté for another 3-4 mintues. Once the masala leaves the oil add the sponge guard and salt and cook on low heat for about 10-15 mintues.
Check if sponge guard and black gram is done. Add the garam masala and cook till water evaporates.