Nimbe Saaru (lemon Rasam)
Lemon Rasam is a clear soup made from toor dal (yellow lentil), tomatoes, ginger, lemon and coriander leaves. It is generally eaten with rice.A thin lemony soup made with toor dal is served as a starter in South Indian households. This rasam is recommended when someone is recovering after being unwell, especially cough & cold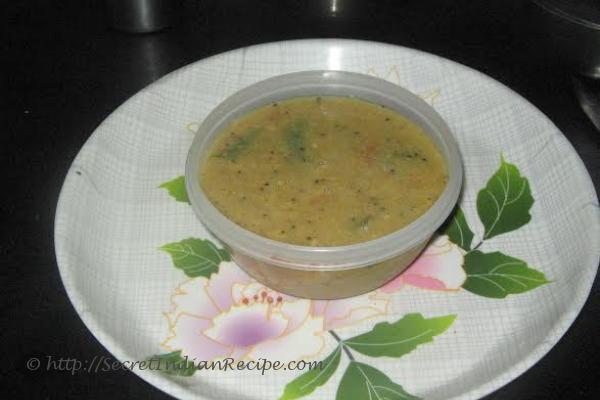 Ingredients:
Toor Dal(togari bele) - 1 cup.
Tomato - 1 (Medium Sized ripe).
Jeera 1 tablespoon
Peppercorns -1 tablespoon.
Ginger - 1 tablespoon(Chopped).
Turmeric Powder - 1/2 tablespoon
Lemon Juice - 1 1/2 tablespoon (One medium lemon).
Green Chillies - 3-4 (Slit lengthwise in half)
Coriander Leaves – 4 tablespoon finely chopped.
Asafoetida (Hing) - 1 pinch.
Water - 500 ml.
Crystal Salt - 1 tablespoon
Ghee - 2 tablespoon
Mustard Seeds - 1 tablespoon
Curry Leaves - 4-5.
Directions:
Heat ¼ tsp ghee in a Kadhai and stir fry toor dal for 5 mins until it turns golden brown.
Cook the toor dal with tomato and turmeric powder in a pressure cooker for 5 to 6 whistles until the dal becomes soft.
Mash the cooked tomato lightly with a spoon and add it to the cooked dal
Place a small wok and fry Jeera and Peppercorn until you get a wonderful Aroma.
Then ground both the spices into fine powder and add it to the cooked dal.
Add water and crystal salt and boil for about 10 mins.
Heat 1 tbsp ghee and add mustard seeds.
When it begins to splutter add green chillies,ginger pieces,curry leaves and asafoetida.
Wait for half a minute and add this to the rasam.
Add coriander leaves. Turn off the flame.
Then add lemon juice.Serve this with rice
Footnotes:
If you would want to add more sourness to the rasam you can add more lemon juice. But when you do this you also need to balance the spice and salt. If you add the lemon juice before the rasam cools down, it will turn bitter.