Nimki (quick Diwali Indian Snack)
A delicious Indian snack which can be stored for months. A simple Nimki recipe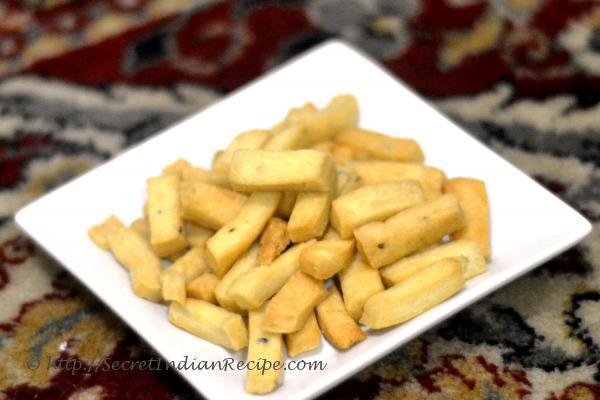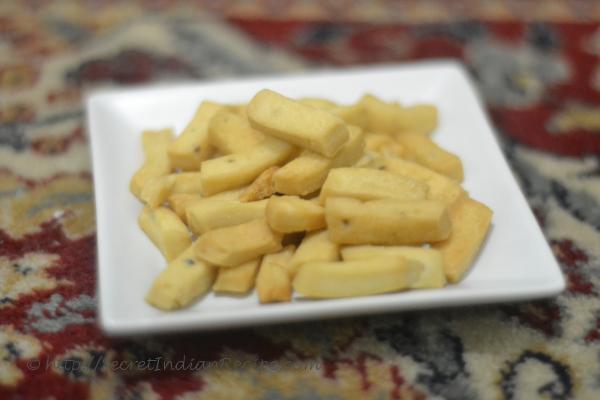 Ingredients:
2 Cups Maida (plain flour)
1 Tsp Kalonji (kala Jeera)
1 Tsp Salt
1/2 Cup Vegetable Oil
3/4 Cup water for kneading
Oil for frying
Directions:
In a bowl, mix all ingredients except for water. Mix the flour/ salt/ kalonji and oil well
Start adding water little at a time to knead a tight yet a pliable dough. Keep kneading for atleast 5 minutes. keep the dough aside covered with a wet cloth for 10 minutes
Heat oil in a kadhai or a deep pan for frying.
Make round portions (about 5) of the dough, roll out with a rolling pin on a plain surface up to 1 cm thickness. Cut into shapes of your choice.
Gently and one by one pick up the cut shapes and add to oil for frying
make sure the oil is hot but on a low flame. Let the Nimki fry till golden brown on each side for at least 3 mins. So a total of 6 minutes for frying
When golden brown, remove from heat and set aside on paper towel to drain oil and cool.
Store in an air tight container away from moisture, it can stay for up to a month. Nimki can be served with Tea and coffee.
Footnotes:
Make sure you fry Nimkis on low heat, if the flame is high the Nimkis will turn brown quickly and will remain raw and soft inside. We want it to be nice golden brown and crunchy