Oats Aur Besan Ka Chilla (indian Oats Pancake)
Oats has become a common ingredient in every kitchen these days. With so many different types & flavours of oats available in the market the possibilities of creating new varieties of Indian recipes is unbelievable. I have decided to create my very own Indian recipes using oats in unique ways.
The first of teh lot is a humble 'chilla' made with oats, besan and few spices. What makes my chilla different is that the quantity f oats to besan in this recipe is more. Many prefer using more besan than oats but I did rhe other way round and it worked wonders. Here is this simple Oats and Besan ka Chilla recipe.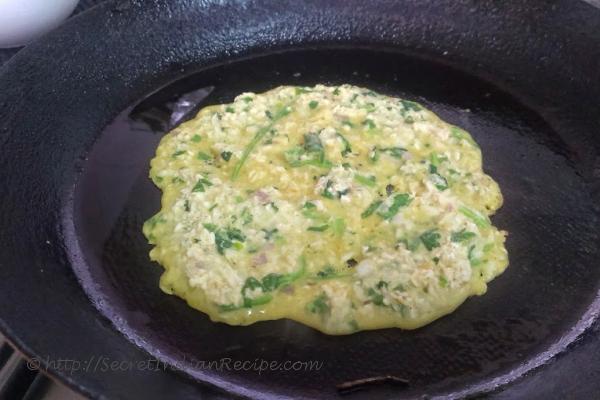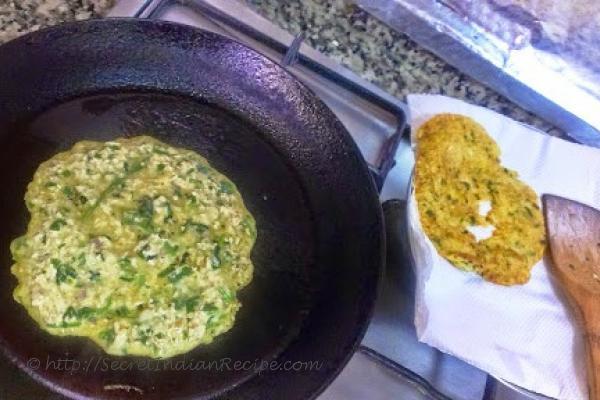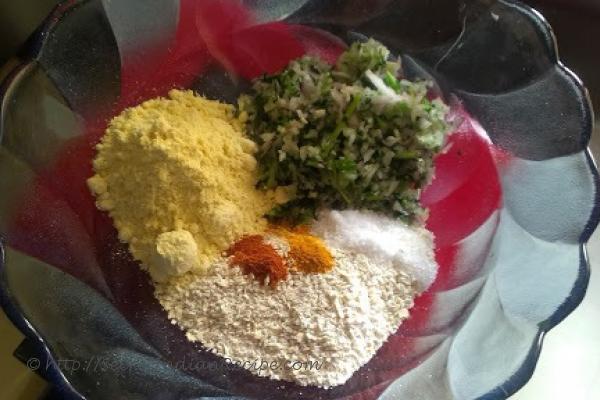 Ingredients:
Fine raw Oats( Unflavored) : 1 Cup
Besan: 1/2 Cup
Onion: 1 Big
Green Chilies: 1 to 2
Garlic: 3 Pods
Coriander: 2 springs (About 2 Tbsps when chopped)
Ajwain: 1 tsp
Red Chili powder : 1/2 Tsp
Turmeric Powder: 1/2 tsp
Salt: 1 tsp ot to taste
Water: 1/4 cup
Oil: 1/4 cup
Directions:
If using whole oats, grind them in a mixer or food processor until fine (A little coarse texture will also do). Remove and set aside
Then in the same mixer ot food processor, add onion, coriander, garlic and green chili. Blend till all are finely chopped
In a seperate bowl, take the oats, add besan, salt, red chili powder, turmeric powder, ajwain and the chopped onion, chili, coriander, garlic mix
Mix everything well, Add water about 1/4 cup. mix everything well again.
The batter consistency should be similar to that of dosa batter
Heat a non stick pan, add 1 tbsp oil, slowly add a ladle full of the chilla batter. Lightly press and spread the batter round but do not press too much
Drizzle oil from the sides and on top. Let the chilla cook on one side for 2 mins on medium heat. Flip after 2-3 mins and cook on the other side for 2-3 mins more
While flipping the chilla, if it is stuck to the pan then do not try to scrape it off on purpose . When the side is cooked it will leave the pan on its own and will be easy to flip. So be patient
When cooked on both sides, the chilla will turn a nice golden brown colour. Remove on a plate and serve hot- oats and besan chilla with sauce or any chutney or achar
Footnotes:
The batter mat start getting thicker, this is because oats has a tendency of soaking up all the liquid. If this happens you may add a few tbsps on water. But if you add more water adjust with a pinch of salt or accordingly.