Oats Cutlet
We are familiar of various types of cutlet such as vegetable cutlet, chicken cutlet etc. This oats cutlet is a healthy cutlet made of oats and vegetables and is tasty and spicy. Just try it out and it will surely be welcomed by your family.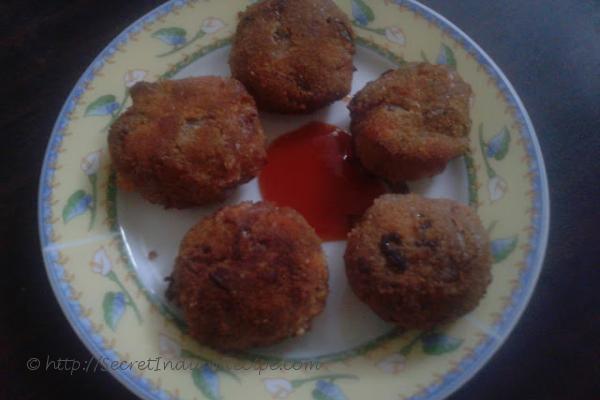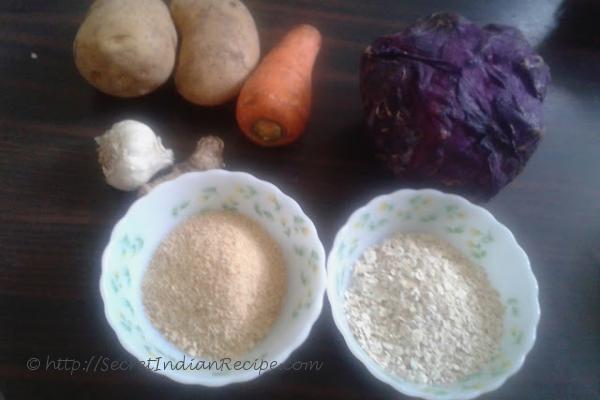 Ingredients:
Oats- 1 cup
Potato- 3
Onion- 2
Carrot- 1
Violet Cabbage- 1 (Cut into small pieces)
Green chillies- 2
Ginger- a small piece
Garlic- 5 cloves
Bread crumbs- 1 cup
Coconut oil- as needed
Salt- as needed
Black pepper powder- 1 tsp
Garam masala- 1 tsp
Egg- 1
Directions:
Peel off the potatoes and carrot. Chop them into small cubes.
Boil the chopped potatoes and carrot with necessary water and salt
When they are boiled well, mash the potatoes and carrots
Chop the onion and cabbage into small pieces
Heat 2 tbsp of oil in a heavy bottom pan. Add ginger-garlic paste, chopped onion and cabbage and salt into it and sauté
When onion turns light brown in colour, add garam masala and black pepper powder to it and mix well
Add oats to it and mix well
Remove the mixture from flame and allow it to cool
When cooled, divide the mixture into equal portions and flat into the shape of a cutlet
Beat the egg and keep aside
Dip each cutlet in egg and then gently roll in bread crumbs so that the bread crumbs get fully coated on both sides of the cutlet
Heat the coconut oil in heavy bottomed pan
When the oil gets heated well, shallow fry the cutlets until both sides of the cutlet turn golden brown in colour
Drain excess oil by placing the cutlets on a paper towel.
Serve hot with tomato or chilli sauce
Footnotes:
You can roll the cutlets to any shape (round, oval, heart-shaped) as desired.
If you want this to be a pure veg-cutlet, you can use plain flour instead of egg to dip the cutlet