Oats Fruit Custard
This recipe is very healthy for pregnant women and especially good energy booster for all. Good recipe to increase immunity power and blood circulation. It can be served as fruit salad or dessert, it's healthy food for all. Please try once.
Note:But remember one thing fruit pieces are your choice, depending on your interest , custard powder is not required because we added Jaggery it gives natural colour to food. Avoid artificial colours because they are not good to health.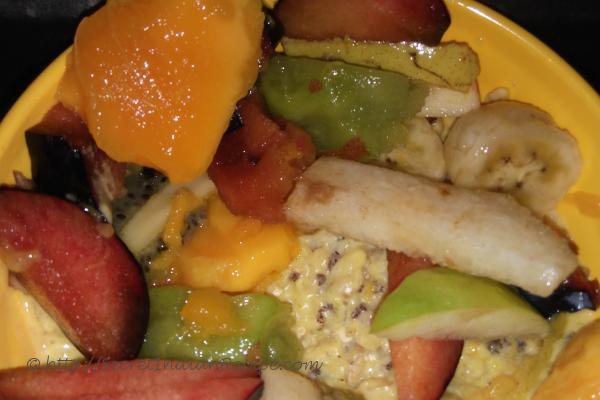 Ingredients:
1/2 cup of Oats,
1 cup of Milk
1/2 cup of Fruits
4 tablespoons of Jaggery powder
1 tablespoon of Cardamom powder
Directions:
First switch on the stove> boil the milk and add oats to it.
Let it cook for 3 minutes. Now allow it to cool for some time,
Finally add the fruit pieces, jaggery powder and Cardamom powder to it.
Our recipe is ready to be served hot or you can refrigerate it.