Oats Parval Kheer ( Oasts And Pointed Gourd Pudding)
A combination of both health and taste through perfect blend of oats, vegetable and sweet dish.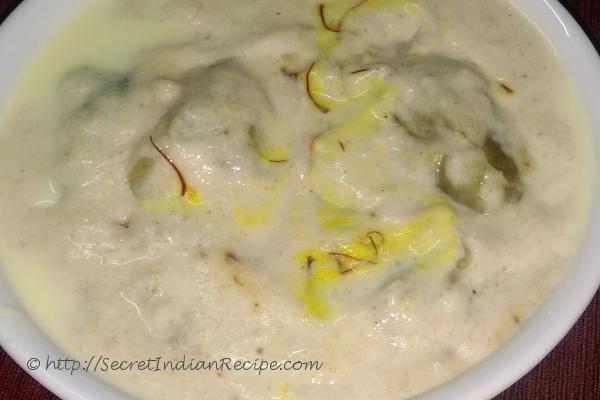 Ingredients:
Parwals (Pointed Gourd) -10 nos
Ghee - 1 tsp
Khoya (Condensed Milk) - 1/2 cup
Sugar - 1 cup
Green Cardamom - 2 nos
Clove - 2 nos
Milk powder - 2 table spoons
Saffron - a few stands soaked with 1/2 cup warm milk
Cashewnut crossed - 3 tbsp
Milk - 750 ml
Oats powder - 6 tbsp
Directions:
Peel, slit and deseed thje parvals and boil for two to three minutes.Drain the water and keep aside.
To make the stuffing roast the khoya on medium heat till it becomes soft, add 2 tbs sugar, chopped Cashewnuts, 1 tbs oats powder and continue to roast.
Add 1 green cardamom powder to the khoya and mix, Take it off the heat and add milk powder and mix well. Transfer the mixture on to a plate and cool.
In another pan boil the 3 tbs sugar with half cup water to make thin sugar syrup. Put the parvals in the sugar syrup and cook till they soften, Drain and cool. Stuff them with khoya mixture.
In another pan heat milk with cardamom cloves, then add ghee, sugar. Quaker oats powder and keep stirring till it thickens enough to coat the back of a spoon. Add stuffed parwal and cook till it turns thick like Kheer. Garnish with saffron milk. Serve chilled.