Okra/lady's Finger Stir Fry
This is a quick and easy recipe.My mom passed on to me..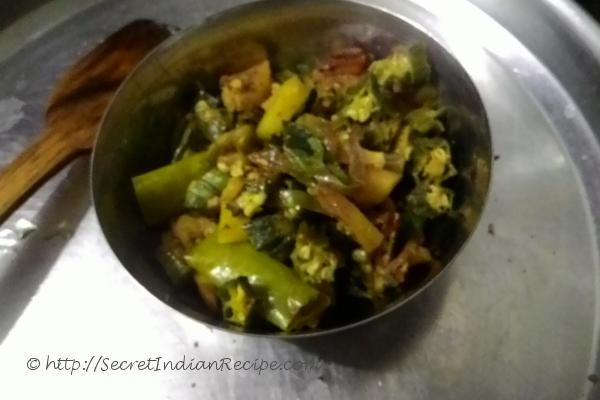 Ingredients:
1cup chopped lady's fingers
1 chopped onion
3green chillies
Few Mustard seeds,curry leaves
3tsp oil
1tsp chilly powder
Pinch turmeric
Salt to taste
Directions:
In a pan pour oil and splutter mustard.Then add chopped onions,curry leaves chillies and saute for 5minutes.
Then add chopped lady's finger and all masala powders and close the lid to cook.Let it be for another 15minutes.
Serve it hot
Footnotes:
You can have this with rice or chappatis
You can add tomatoes or tamarind juice for extra tanginess.
The more you fry more crispier it'll be.