Onion Chutney
Traditional recipe that's inspired from my parents.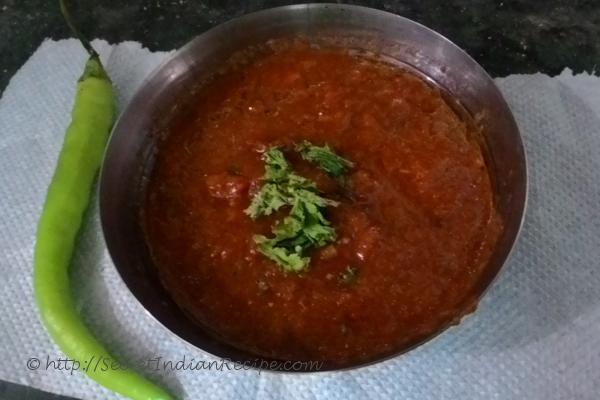 Ingredients:
A cup of Shallots
Salt to taste
1tsp Tamarind juice
2tsp Oil
2 cloves Garlic
1tsp Chilly Powder
Directions:
In a pan pour oil and saute chopped shallots and garlic after adding chilly powder and salt.
Pour tamarind juice after 10 minutes and cook for a mintue.
Cool and grind into a smooth past.
Footnotes:
You can add Kashmiri chilly for colour.
Serve hot with dosa, idly, rice.