Ottada (fried Pancake)
It is a tradition in Kerala to make ottadas during the month of Karkidakam (July August). It is believed that ottada is the favourite dish of our great ancestors.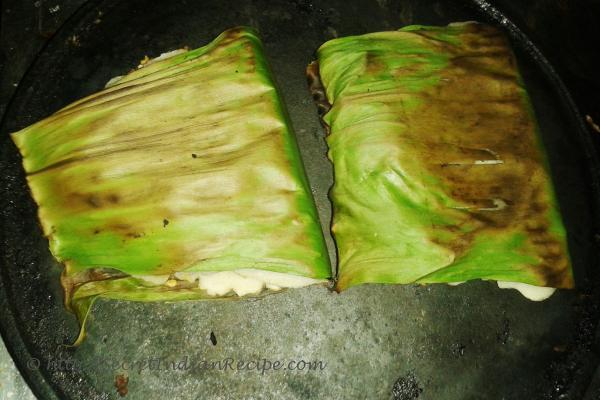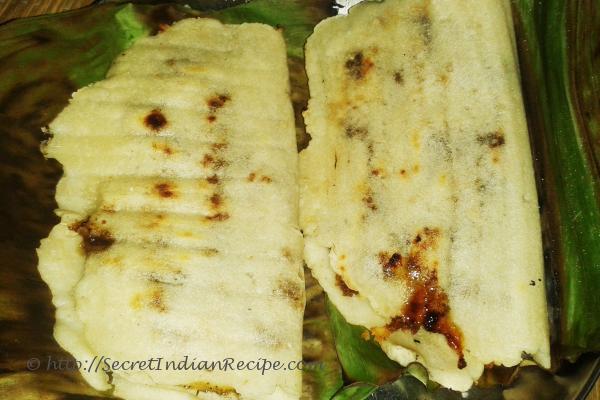 Ingredients:
Rice flour -500 grams
Grated coconut-2 cups
Jaggery -250 grams
Cumin -3 pinch
Salt -2 pinch
Hot Water-2 cup
Banana leaves -8 pieces
Directions:
Place a pan on the stove and switch on the stove.
Dry roast the rice flour in the pan.
Take a bowl of hot water and add salt.
Then mix the rice flour with water to make semi thick dough.
Keep it aside.
Mix together jaggery, cumin, and grated coconut for the filling.
Then take a piece of banana leaf and smoothly apply the dough in it like a thin sheet.
Then to the half part of it, put some filling, i.e. the mixture of grated coconut, cumin, and jaggery.
Fold it.
Heat a pan and cook both the sides without using oil in low flame.
When, the colour changes to light golden brown, remove it from flame.
Serve hot.
Footnotes:
It goes best with black tea or black coffee.