Ozhichu Mutta Curry (drop Egg Curry)
A traditional Malabar muslim recipe where eggs are broken and dropped into the gravy. This curry is quite similar to the Goan drop egg curry except for the change in gravy. This curry is traditionally served with pathiri, a flat rice bread but I had it with ghee rice.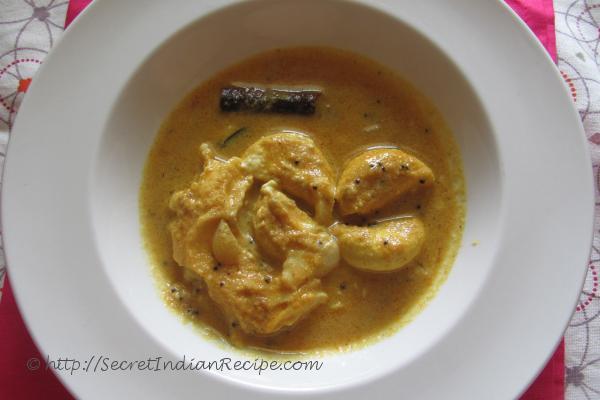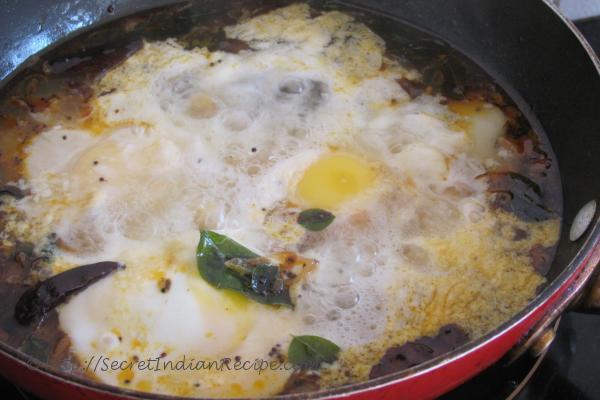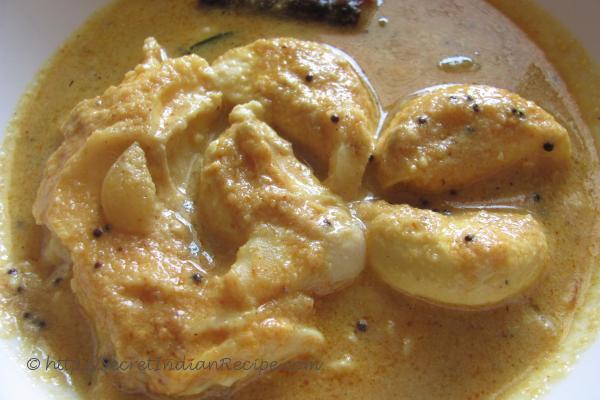 Ingredients:
Eggs- 3
Grated coconut- 1 cup
Aniseed- 1 tsp
Green chilies- 2
Shallots- 10
Curry leaves- 1 sprig
Garlic- 6 cloves
Mustard seeds- 1/2 tsp
Oil- 3 tbsp
Turmeric powder- 1/2 tsp
Coriander powder- 1/2 tsp
Chili powder- 1/2 tsp
Salt- to taste
Water- 1/2 cup + 2 tbsp
Dry red chilies- 3
Chopped coriander- for garnish
Directions:
Grind the coconut with aniseed, green chilies, garlic cloves, 5 shallots, coriander powder, turmeric powder and chili powder with 2 tbsp of water.
Heat a pan and add the oil followed by the mustard seeds, dry chilies and curry leaves.
After the mustard seeds splutter, add the chopped shallots and fry till they brown.
Add 1/2 cup of water and salt and bring the gravy to a boil. Now break the eggs into the gravy and be careful to not drop any shell.
Let the eggs cook, cover the pan with a lid and set the flame low.
Flip the egg over to the other side after some time so both the sides get cooked.
Once both the sides are cooked which is like 5-8 minutes from when the eggs were dropped add the ground coconut paste and let the eggs cook in this gravy for 10 minutes.
Maintain a low flame throughout this cooking of gravy. After 8 minutes switch off the flame and garnish with coriander leaves.
Other Indian Recipes that you may Like !