Paal Vazhakka (saago Pudding With Ripe Plantains)
This is a very typical dessert of Malabari Muslims often served in the month of Ramadan in Northern part of Kerala. My reason for making this was to feed my kiddo with the ethakka banana in a new form and she wants new flavours every day. I guess that is how kids are.I also made this dessert because of the health benefits present in sago. It helps gain weight and is rich in calcium. At the same time it aids in digestion. My kiddo has some tummy aches these days and is not well. This was another reason that I did this dessert. It is traditionally prepared in coconut milk but I chose plain milk, you can substitute plain milk for coconut milk.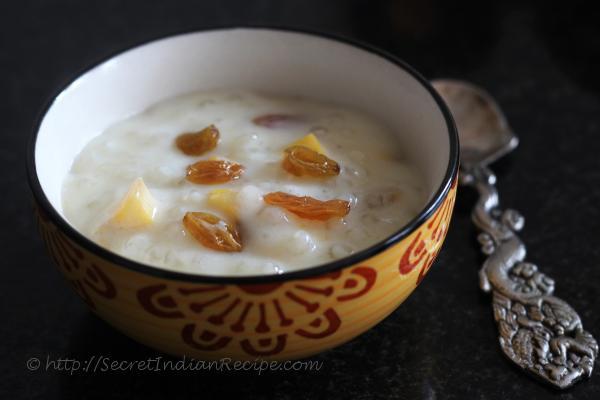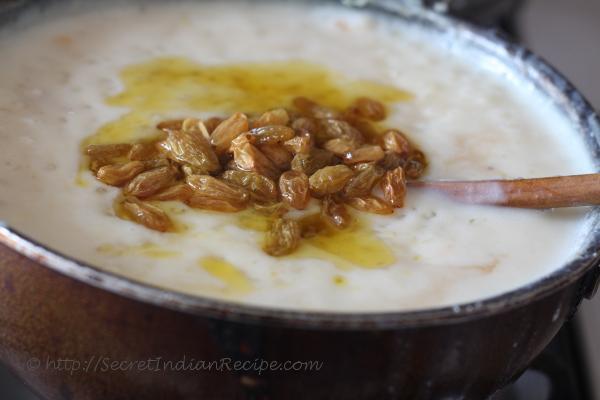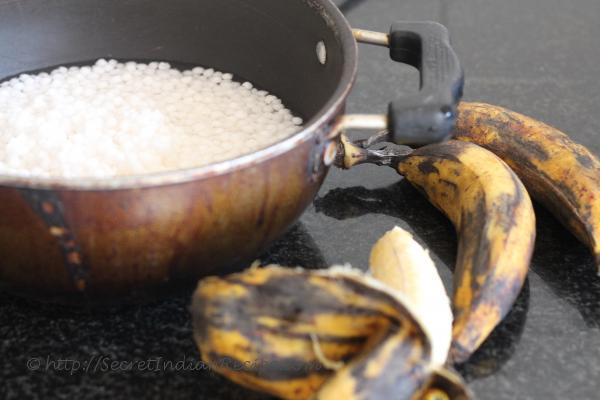 Ingredients:
Milk- 1 litre
Ethaka Plantain- 3
Sago- 2 cups
Sugar- 1 cup
Cardamom powder- 2 tsp
Ghee- 3 tbsp
Raisins- 6-10
Cashew nuts- 10
Water- 1 and 1/2 cup
Directions:
Soak the sago in 2 cups of water for an hour. Peel the bananas and chop them finely.
Heat ghee in a pan and fry the cashews and raisins till golden brown. St them aside in a plate.
Cook the sago with milk and water in a vessel over medium flame till the sago is cooked. You can pressure cook up to 1 whistle if you want it faster.
Powder the sugar and mix with the cardamom powder. Add the chopped bananas when the sago is half cooked so that they both cook to perfection together.
Add the sugar and powdered cardamom after the sago and banana is cooked. Garnish with cashews and raisins and some ghee from the pan used to fry these condiments.
Serve chilled.
Footnotes:
Add vanilla essence or rose essence for a different flavour.