Pachamanga Juice(raw Mango Juice)
It's a summer special juice. Whenever you hear raw mango, the first thing that will come to your mind will be pickles. But, if you try this juice, then this will become your favourite one among raw mango dishes. Also, since it is different from the sweet flavoured traditional juices, it is best suitable for diabetic patients as well.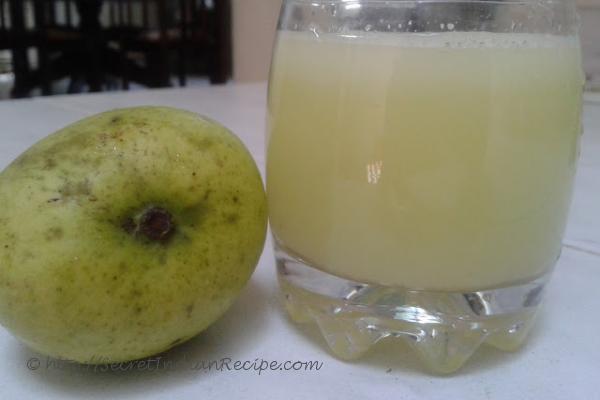 Ingredients:
Raw Mango-2
Lime juice- 2 tsp
Salt- as required
Cold water- 1 cup
Directions:
Peel off the raw mangoes and cut it into small pieces.
Put the mango pieces, lime juice and cold water in a blender.
Strain the juice and add required salt.
Pour into glass and serve with ice cubes.
Footnotes:
Raw mangoes with fibre will be best suitable for making this juice