Pachthakali Thoran (green Tomato Stir Fry)
This was one of dad's favourite. At times we find green tomatoes sold exclusively for chutneys, stir fries and pickles. On other occasions when we plant tomatoes, we pluck them before they ripen to prepare these dishes. Tomatoes as such are known for their antioxidants but green tomatoes are rich in Iron and researches tell us they may effectively fight cancer cells. But even otherwise I like tangy stuff and I also add these tomatoes to my fish curry.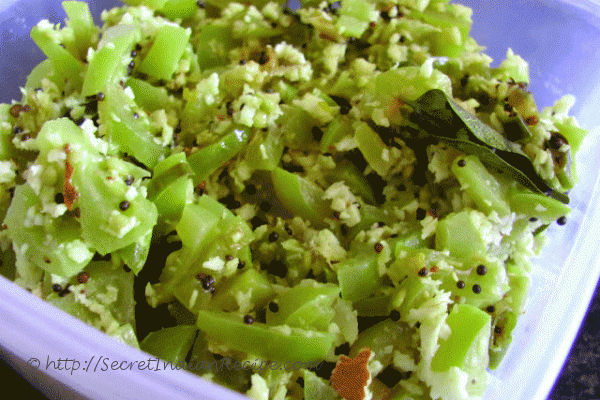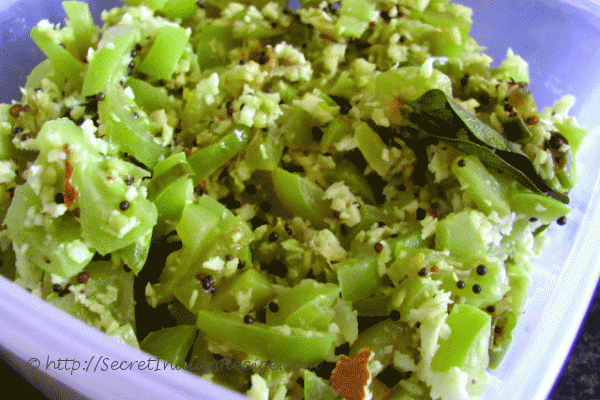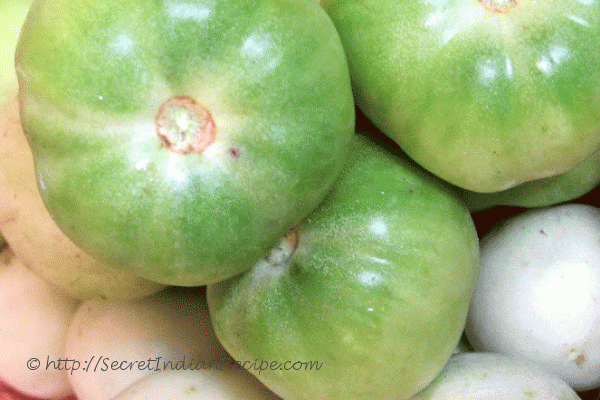 Ingredients:
Green tomatoes- 6-8
Onion- 1
Green chilies- 3
Grated coconut- 1 tsp
Turmeric powder- 1/2 tsp
Salt- to taste
Mustard seeds- 1 tsp
Garlic- 4 cloves
Coconut oil- 3 tsp
Curry leaves- 6-8 leaves
Directions:
Heat oil in a pan and add curry leaves and mustard seeds. Once the mustard seeds splutters add chopped onions.
When the onions turn translucent, add chopped ginger,garlic and green chilies and saute till the garlic browns.
Add turmeric powder and saute till the raw smell of turmeric goes off. Add the finely chopped tomatoes and salt and cook over low flame.
If you cover the curry with a lid it will lose its green colour so I avoid doing this for this stir fry. I keep stirring and they cook quite fast too.
Add grated coconut once the tomatoes are cooked and switch off the flame. Serve with rice.
Footnotes:
Grated coconut mellows down the tangy flavour of the tomatoes so do not omit this step.
Add chili powder if you want your curry spicy but I hate the colour of this stir fry changing to orange so I add more green chilies.