Padwal With Kokum (snake Gourd With Kokum)
This vegetable side dish is taken to a new level by the addition of Kokum. Kokum is a fruit with a sweet but tangy taste. If you are from Goa, chances are you have seen the fruit as a whole, on a tree in the neighbour's garden or in the market. Kokum syrup and the dried skin of the kokum fruit are my favourite by products of this plant. On addition of kokum, the veggie gets a distinct tangy taste. I like to add more than five because I like to eat them all.
If you are indulging in a heavy meal or just need a quick side to a simple dinner this recipe is quick and doesn't disappoint. If you have some on hand, use coconut oil instead of the regular cooking oil. Its nutty taste is great to and dish you have fresh coconut in.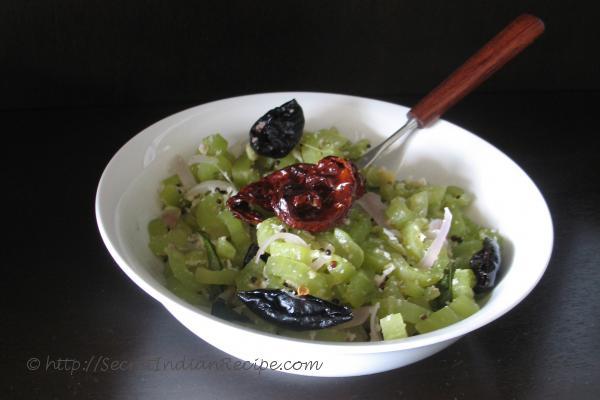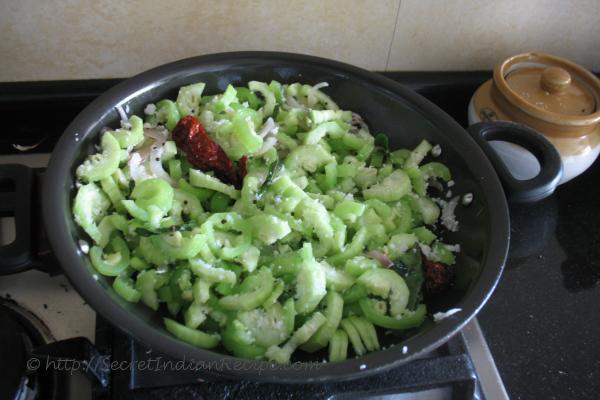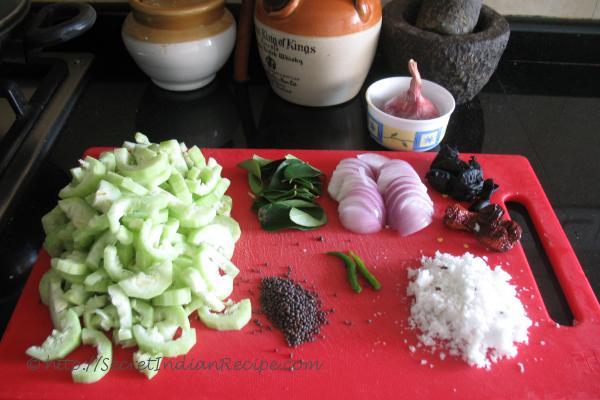 Ingredients:
½ kg Snake Gourd, washed, peeled, cut length ways and sliced •
1 Onion, sliced
2 Green chillies, slit
10-15 Curry leaves
1 tsp Mustard seeds
2 dry Red chillies •
½ a Scrapped Coconut •
6-8 skins of dry Kokum •
Salt to taste
A little Sugar
Directions:
Method: • Put your choice of cooking oil in the pan and heat.
When it is hot, put the mustard seeds in. after they pop add the curry leaves dry red chillies, green chillies and onion.
Fry for a while till the onion becomes translucent.
Next add the snake gourd and toss till the onion mixture and vegetable is well incorporated.
Cook covered for a few minutes. The vegetable loses its own water and begins to cook. If you want to speed it up a little add a tbsp. of water at a time.
Next topple in the scrapped coconut. Let the vegetable cook further.
When it is almost done, it will change colour, add the kokum pieces and stir once. Let it cook through and switch off the flame.
Kokum has a purple colour and if you add it to your dish too early, it gives the entire thing a tint. Enjoy hot with rotis or as a side to any meal.