Palak Dal (spinach With Lentils)
Palak Dal is a healthy and tasty recipe. We can eat this with rice or chapatti. I learned this recipe from a friend. Palak leaves are good for health and fitness. My son is fond of this palak dal and chapatti. So he will take this for his lunch.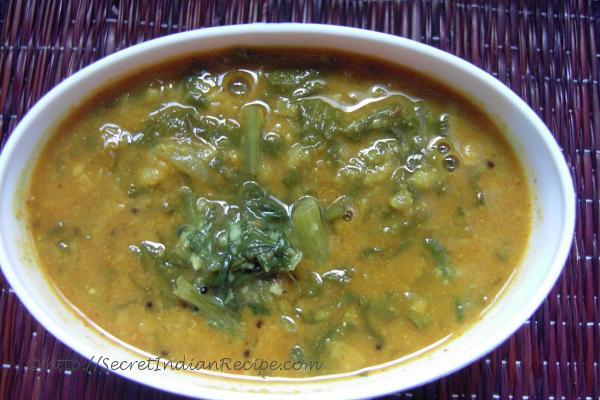 Ingredients:
Toor dal - 1/2 cup
Mustard - 1/2 tsp
Garlic - 2or 3 cloves
Red chilli powder-1 tsp
Sambhar powder - 2 tsp
Hing - 1 pinch
Curry Leaves-Few
Cumin seeds- 1/2 tsp
Salt- to taste
Tomatoes - 2
Directions:
First boil Toor dal with a pinch of turmeric in a pressure cooker for about 10 to 15 minutes.
Once when dal is cooked then mash this dal and keep it aside.
In another pan heat oil, add mustard seeds, cumin seeds, green chilli, onions and sauté for 5 minutes.
Add tomatoes, curry leaves, garlic paste, red chilli powder, sambhar powder hing and salt.
Then add shredded Palak leaves and saute for 10 minutes until it is fully cooked.
Mix cooked dal mix into this pan and stir all together for 5 minutes.
Now dal Palak is ready to serve with hot rice or chapatti.
Footnotes:
We have to mix the dal and Palak mix properly.