Palak Ka Saag (spinach Curry)
Almost everyone loves leafy vegetables and every part of our country has its own technique of cooking them. It however, takes a lot of effort to coax kids to eat leafy vegetable curry. But over the time, people have started making infinite variants of Spinach, Fenugreek and Mustard leaves, that even kids have developed liking for them.
Today I will be sharing a very simple but equally mouth-watering Palak Ka Saag or Spinach Curry in which one can easily incorporate variations ensuring that its health quotient remains intact.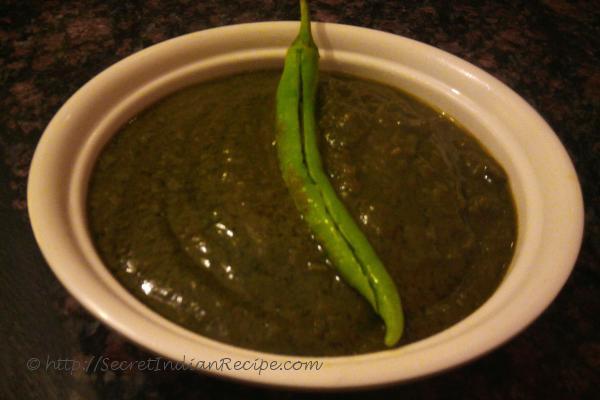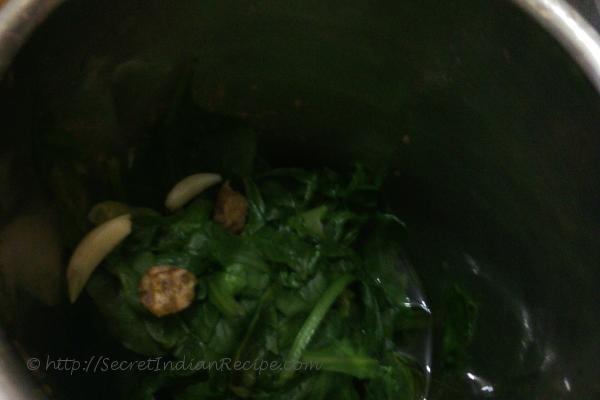 Ingredients:
Spinach Leaves - 1 bunch
Green Chilies - 2
Garlic - 4 to 5 cloves
Ginger - 1 inch
Ghee - 1 tbsp
Onion - 1 (large)
Coriander Powder - 1 tsp
Red Chili Powder - 3/4 tsp
Garam Masala - 1/2 tsp
Salt - 1 tsp
Directions:
Wash the spinach leaves well. Fill water in a utensil and add the spinach leaves.
Now add the garlic cloves, ginger and green chilies (slit in lengths) in the utensil and boil for 10 min.
After the leaves have boiled well, make a paste in the grinder without adding water.
Then heat ghee in a kadhai and add finely chopped onions and fry till its turns golden.
Add the spinach paste into the kadhai and saute for 2 min.
Put coriander powder, red chili powder, garam masala and salt.
Cover the kadhai with lid and simmer cook for 10 min. Palak Ka Saag is ready to relish.
Footnotes:
Note that the consistency of the curry should be thick.
You can variate this dish by adding koftas/ fritters to it or mixing with mashed potatoes for making Aloo Palak Tikki or with wheat flour for making Palak Paratha.