Palak Khichidi (indian Spinach Rice)
A frugal one-pot meal is how I describe any form of khichidi. On days when I am too tired to roll chapathis or cook a proper meal, I resort to khichidis. It depends on whatever is in my pantry, if I have a lot of veggies, I do the Bengali khichidi. Otherwise it is just lentils and rice my mom's humble khichidi. Some other days I spice it a bit and make the Rajashtani Khichidi. This time I had 2 bunches of palak and hence this palak khichidi. I have two versions to this khichidi. In one I puree the spinach after sauteing and this lends the rice and dark green colour. One other days I just saute and don't puree and hence the colour would be lighter like this recipe. The steps remain the same so for more colour you can add more spinach and puree it after sauteing.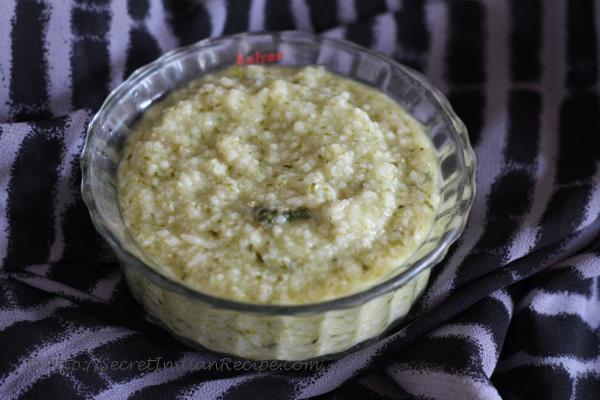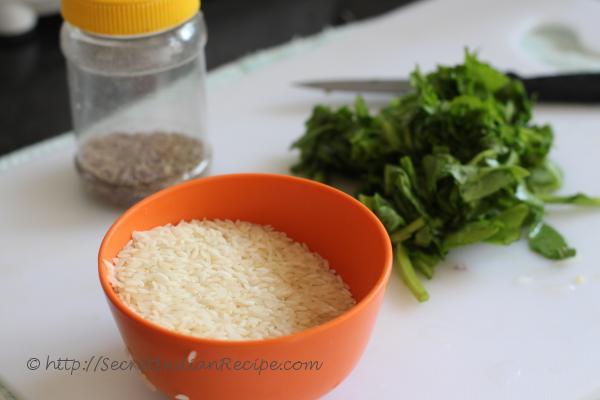 Ingredients:
Palak- 2-3 bunches
Garlic- 6 cloves
Rice- 1 cup
Cumin seeds- 1/2 tsp
Salt- to taste
Ginger- 1/2 inch long piece
Ghee- 2 tsp
Garam masala- a pinch
Directions:
Heat ghee in a pressure cooker and add the cumin seeds. Once they splutter add minced ginger and garlic. Saute till they brown and then add the chopped palak.
Wash the rice and set it aside meanwhile. Once the palak wilts add the rice, garam masala and salt.
Pour 2 cups of water and bring the rice to a boil. Close the pressure cooker and let it cook for two whistles.
Serve with salad, papad and pickle.