Palak Thoran (spinach With Coconut)
Palak Thoran is a healthy recipe. Palak is rich in vitamins and minerals. It is delicious and easy to make. The combination of dal and coconut is awesome when cooked in ground coconut paste. This I learnt from my mother. It goes well with chapatti and rice.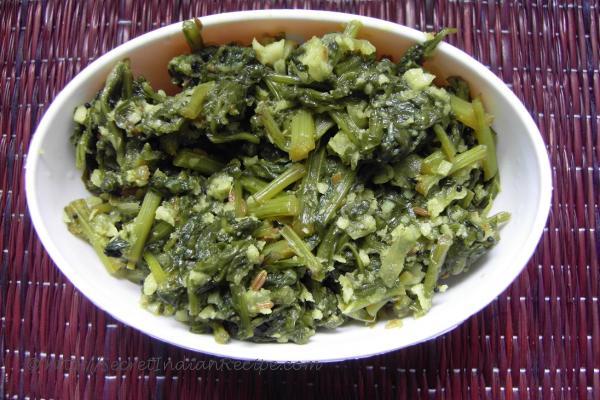 Ingredients:
Palak -500 gram
Grated coconut - 1/2 cup
Garlic - 2or 3 cloves
Red chilli powder-1 tsp
Turmeric powder- 1/4 tsp
Cumin seeds -1 tsp
Curry Leaves- Few
Dry red chilli- 3
Shallots- 3
Mustard - 1/2 spoons
Coconut oil -1 spoon
Water for grinding -2 tsp
Directions:
Wash, clean and chop the spinach finely.
Chop garlic and shallots into fine pieces.
Coarsely grind coconut, red chilli powder, garlic, cumin seeds, green chilli, shallots and turmeric powder with 2 tsp of water and keep it aside.
Heat coconut oil in a pan add mustard seeds. When it crackles add dry chillies and curry leaves.
Add the shredded Palak with salt. Cook for 8-10 minutes.
Add the ground coconut mix and cook for 5 minutes. Stir well and slow down the flame.
When water dries up completely, mix well and serve with hot rice.
Footnotes:
Adjust the quantity of green chilli, ginger and garlic to make more or less spicy.