Pan Pasand Balls
A Diwali Sweet with twist..when we feel bored with many sweets in diwali...this swet feel us like mouth freshener.
PAN PASAND BALLS.....outer cover made of khoya, milkpowder, cardamom, sugar. stuffing made from chopped kalkatti pan ,dry coconut, Tutifruity, lakhnavi saunfsaunf,gulkand. #diwalirecipe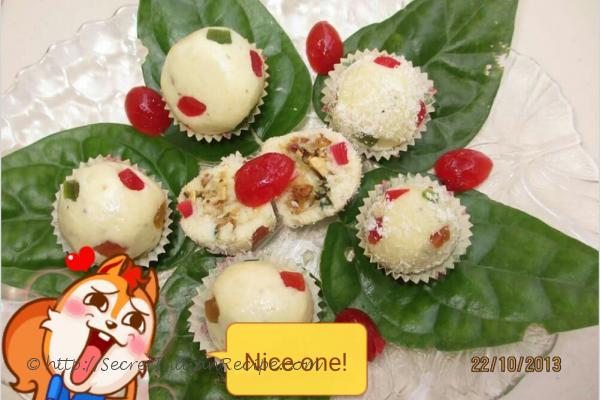 Ingredients:
For outer cover....
Khoya
Milk powder
Cardamom
Sugar powder
For stuffing
Gulkand
Tutifruity
chopped kalkatti pan
lakhnavi saunf
chopped Cashew nut
dry coconut
Directions:
Mix 1 cup khoya,1/2 cup milk powder and 1/4 cup sugar powder and 1/4 tsp Cardamom powder
mix all with 2 tbsp cream.
Now mix stuffing ingredients.
Take little portion from khoya stuff with pan masala.