Panas Manda (jackfruit Dumplings)
#SteamedRecipe
Traditionally in Odisha, Manda pitha a sweet recipeis prepared on Puja days and offered as Prasad(Offering) to God. Keeping this in mind I took a step and changed the stuffing of manda to serve it as a snack instead of sweet. Todays generation as well as elders want variation in dishes.This is a tasty and healthy snack .
Panas (Jackfruit) is available in this season so I tried the stuffing with jackfruit.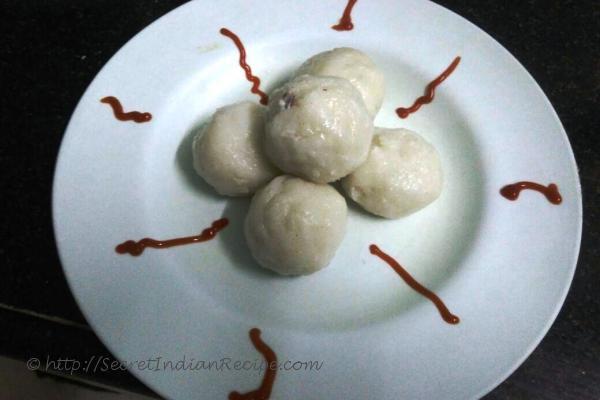 Ingredients:
250 gms Panas (Jackfruit) boiled
1 Medium sized Potato
1 Onion Minced
2 Green chillies cut into pieces
1' Ginger grated
1/2 Tsp Black pepper Powder
1/2 Tsp Oregano Powder
1 Tbsp Coriander leaves (chopped)
Salt to taste
For Manda dough :
1 cup Rice flour
2 cups of Water
1/2 Tsp Salt
1 Tsp Oil
Directions:
Cut panas or Jackfruit and potato and boil them till cooked well..
Smash the boiled panas and potato, add all the ingredients and mix them properly. Keep aside
For Manda dough, heat water in a pan, add salt .
After the water boils add the rice flour and keep stirring so that no lumps are formed.
When the water dries turned off the heat. Let it cool.
With help of oil knead the dough and make it smooth.
Make 6-7 parts of the dough and shape them like a bowl and fill it with the panas (Jackfruit) mixture . Close them and shape them.
Keep the mandas in a steamer and steam them for 10 minutes .
Serve hot with green chutney or ketchup.