Paneer Bhurji :)
Paneer bhurji is a popular preparation loved by indians across the world. It is an easy,spicy dish that tastes great with bread and parathas.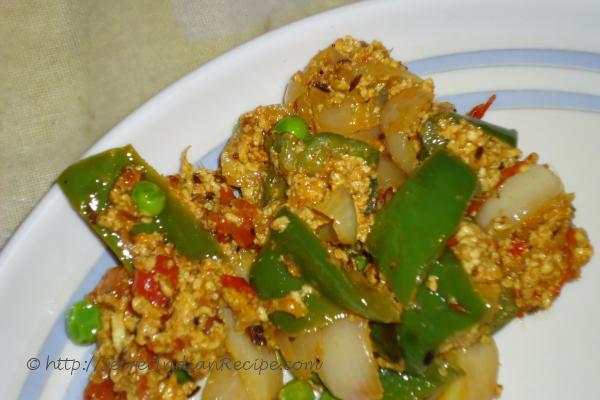 Ingredients:
Paneer 250 gm
Bell Pepper 2 ( Green,Red or Yellow )
Onions (3 to 4)
Green Chillies
Tomatoes (3 to 4)
Cumin Seeds
Red Chilly Powder
Carrot (2)
Beans
Green Peas (100 gm)
Salt To Taste
Directions:
Take a pan put some oil and add green chillies then add cumin seeds.
Cut the vegetables and mash the paneer from light hands.
First add onions,when onions get golden brown,add carrot,bell peppers,beans,tomatoes,green peas,black peppers,red chilly powder and salt to taste.
Cook this for 5 mins then add paneer and garam masala powder.
Keep this for 5-10 mins on gas top then stir it.
Now it is ready.Serve it with chapatti and parathas.