Paneer Chaap (cottage Cheese Preparation Is Semi Dry Gravy)
Paneer Chaap is the vegetarian alternative to popular Indian side dish, chicken or mutton chaap. The word 'Chaap' literally means, dry gravy. The spices are the same. In Non vegetarian version we use kewra and rose essence to enhance the taste but here I have omitted this step to keep the taste simple and natural. This gravy has very small content of onion, ginger and garlic and thus you cannot differentiate any strong flavor in the gravy. The perfect balance of spices play a 'hide and seek' of taste with every bite. I have added raw ghee at the end but if you do not like it raw, then just temper the curry with some hot ghee. Adding chopped coriander for garnishing is recommended.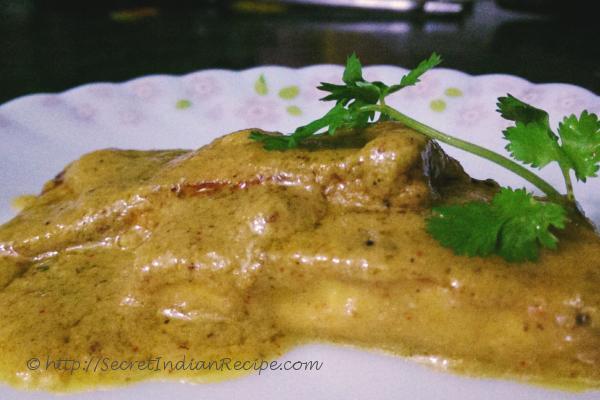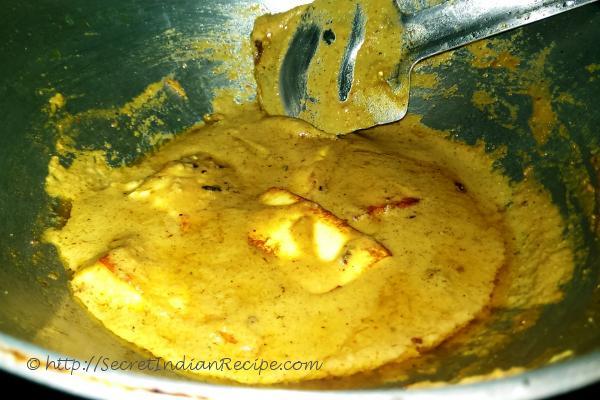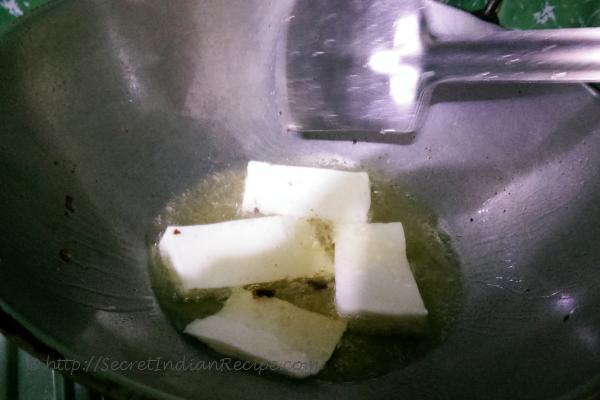 Ingredients:
Paneer (Cottage cheese) – 250 Grams
Onion – a small one
Ginger – 1 inch piece
Garlic – 2-3 pods
Whole Red chili – 2-3
Cumin seeds – 1 teaspoon
Poppy Seeds – 2 tablespoons
Curd – 1 tablespoon
Sattu ( Roasted gram flour) – 1 tablespoon
Cashew – 10
Muskmelon seeds – 1 tablespoon
Garam masala powder – ½ teaspoon
Turmeric powder – a pinch
Oil – 4 tablespoons
Ghee – 1 tablespoons
Salt to taste.
Directions:
Soak poppy seeds, cashew and muskmelon seeds in 4-5 tablespoons of water for 10 mintues.
Cut the Paneer into two inch long pieces.
Grind onion, ginger, garlic, cumin seeds and whole red chilies with two tablespoons of water into smooth paste.
Grind the soaked poppy seeds, cashew and muskmelon seeds into a smooth paste.
Heat oil in a pan and slightly fry the paneer pieces till they turn light brown from sides. Take out and keep aside.
In the remaining oil, add the onion paste and sauté for about two mintues or till the oil separates.
Add turmeric powder, garam masala powderm sattu , curd and poppy paste. Cook for about a mintue. Add ½ cup of warm water and mix. Add paneer pieces and salt to taste.
Cook for a mintue and then switch off the gas. Add the ghee on top and serve hot with chappati.