Paneer Ki Kheer
Chenna kheer /Indian cottage /Paneer kheer is prepared during festivals like Holi,Durga Puja or Diwali. If you have paneer at your home, you should try this recipe once.. Within 15 minutes kheer is ready to serve .
Impress your family members this Holi with this yummy kheer.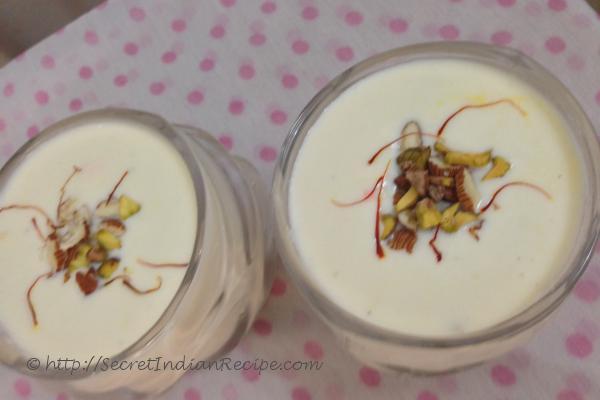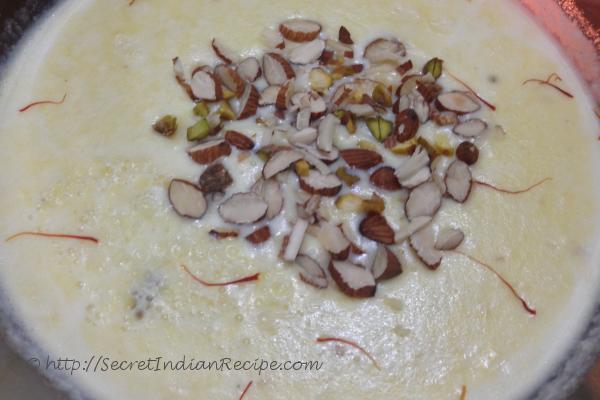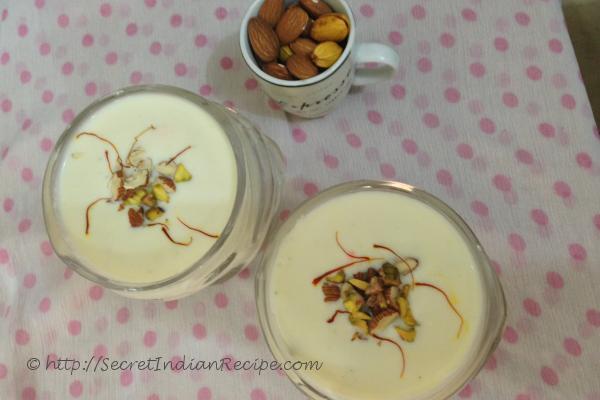 Ingredients:
1 Grated Paneer: 1 cup
2.Milk: 2 cups
3.Condensed milk / Sugar : 1 cup
4.Cornflour : 2 tablespoon
5.Cardamom powder; a pinch
6.Saffron: 5-6 strands
7.Almond / Pista : for granishing
Directions:
1.Bring the paneer to room temperature (If using frozen) 2.Grate it or scrumble it with hands. 3.In a vessel, boil the milk. Once it reaches boiling point, turn the flame low.
4.Add the condensed milk or sugar and boil till it dissolves. 5.Add the cardamom powder and mix.
6.Mix the cornflour with little milk and then add it to the boiling milk. 7.Add the grated paneer and cook for 2 mintues.
8.Switch off the flame and allow it to cool. Garnish with chopped almonds and pista and serve.
Footnotes:
1.You can also add cashews . 2.Sugar can be added instead of milkmaid. 3.cornflour is optional it is added to make the milk thick.