Paneer Kulcha (cottage Cheese Stuffed Punjabi Fermented Chapaati)
Paneer Kulcha has been my favourite whenever I visit any Punjabi Dhaba. In my first attempt to make Paneer kulcha, I used the packaged Paneer and I failed miserably. The packaged paneer is comparatively hard than the home made paneer, even after thawing. In my second attempt I tried it with home made paneer and I got really soft and buttery kulchas. The secret to get the best taste is make the paneer at least an hour before and then keep it in refrigerator. This will ease stuffing. Also use of Kallonji is must as it combines well with the flavours.....last but most important always serve it warm to enjoy the real taste.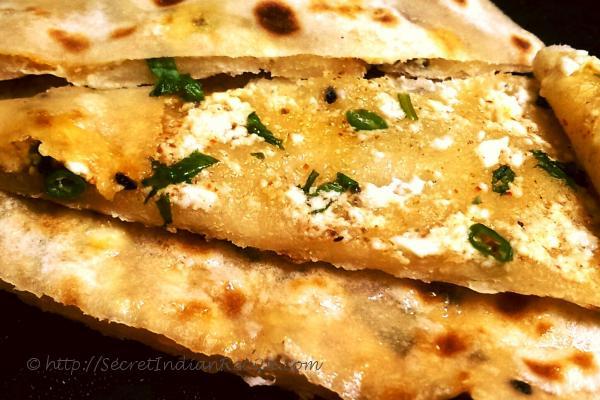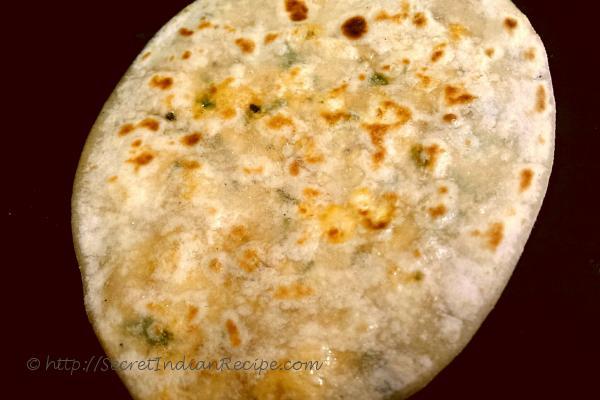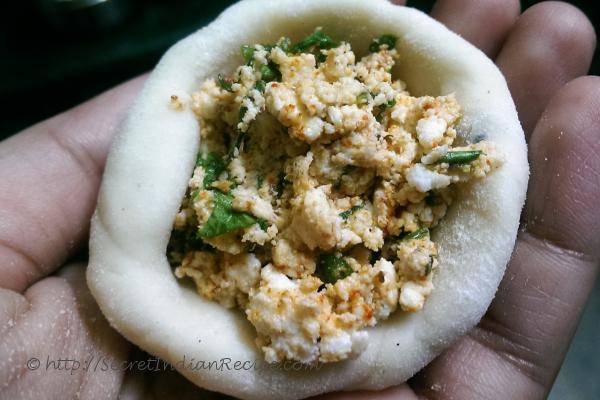 Ingredients:
For Stuffing:
Paneer (Cottage cheese) – 100 grams
Chopped Coriander leaves – 3-4 tablespoons
Chopped Green chilies – 2-3
Red Chili powder – a Pinch
Amchur powder(Dry mango) – ½ teaspoon
Salt to taste
For Kulcha
Maida – 1 cup
Curd – 1 tablespoons
Salt and sugar to taste
Oil – 2 tablespoons
Kallonji ( Nigella seeds) – 1 teaspoon
Dry yeast – ½ teaspoon
Lukewarm Water to make dough
Directions:
Begin by preparing doughas we need to fermnt it for 3-4 hours. Combine Maida, oil, kallonji, yeast, salt and sugar to taste in a bowl.
Now add lukewarm water slowly and in small quantity and mix. Knead to make a soft dough. Wrap with a wet muslin cloth and leave it to ferment. Preferably keep in hot environment like under sunlight or near the gas stove.
Meantime prepare the stuffing. Mash the paneer in a bowl. Add coriander leaves, green chilies, red chili powder, amchur powder and salt to taste. Remember Amchur powder has some salt so be careful while adding salt.
After fermentation the dough will increase in size and will become soft and fliuffy. Divide the dough into equal sized balls. Stuff each ball with some paneer mixture and seal it.
Roll the stuffed balls to make flat kulcha.
Heat a tawa and place the Kulcha. Cook both sides over slow flame. Press the sides a bit to blow the kulcha.
Apply some Butter and serve hot with your favourite curry dish.