Paneer Pakora (cottage Cheese Fitters)
Paneer pakora is a snack recipe.It has paneer (cottage cheese) as the base ingredient, which is coated with besan and spices and is then deep fried. Here I am explaining the way my mother used to make these pakoars when we were young. My younger brother never likes to have milk or any dairy products. so, my mother used to make these paneer pakoras often to ensure he has his share of protein. Paneer is a good source of protein, many children do not like to eat paneer but if it is presented to them in this easy to make pakora style, they will surely like it!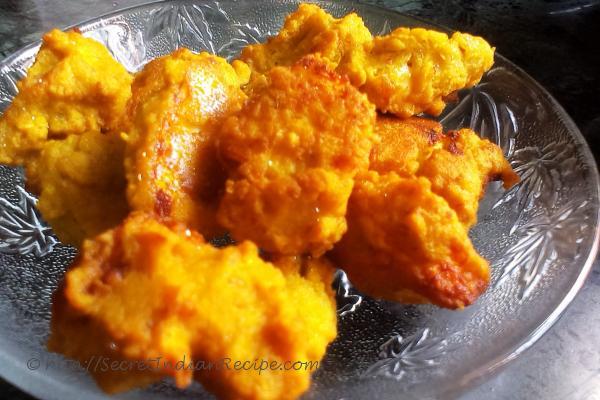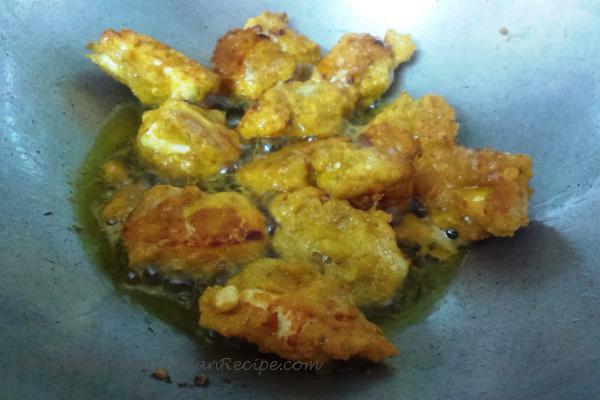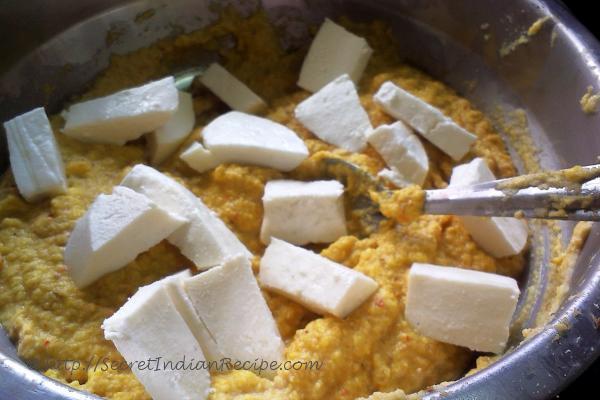 Ingredients:
Paneer (cottage cheese) – 200 grams (cut in cubes)
Besan (gramflour) – ½ cup
Turmeric powder – ½ tablespoon
Kala zeera (nigella seeds) – ½ tablespoon
Ginger paste – 1 tablespoon
Green chilli paste – 1 Ns ½ tablespoon
Salt – ½ tablespoon
Kala namak (rock salt ) – ½ tablespoon
Refined oil – for deep frying
Directions:
Take a bowl and mix besan, turmeric, ginger paste, green chili paste, kala zeera and salt. Then add some water to make a fine batter(similar to that of pancake batter).
Dip the cubed paneer in the batter and leave it for 15 Mintues. Afterwards, heat oil in a pan over medium flame. coat each paneer piece with the batter nicely and then put in hot oil. You can fry 6-7 paneer pakoras at a time. after putting the ppakoras, turn the flame low nad fry the pakoras till they turn golden brown. Take out the pakoras on a kitchen paper.
Sprinkle kala namak or chat masala and serve hot.
Footnotes:
For a spicy version you may add finely chopped green chilies in to the batter