Paneer Peshawari (cottage Cheese In White Gravy)
If you like a mildly sweet preparation of Paneer, then this is one recipe, which you should try. Paneer Peshawari is a Indian white gravy based recipe, where onion and cashew are first blanched and then pureed and added to make the gravy base. It is high fat content gravy and thus it is perfect to cook on special occasion. The distinct flavours of saffron and cardamom makes this recipe more royal. Ideally the proportion of red chili powder and chopped green chilies should be such that it will combat the sweetness of the onion and cashew base. I add a hint of garam masala powder to enhance the taste.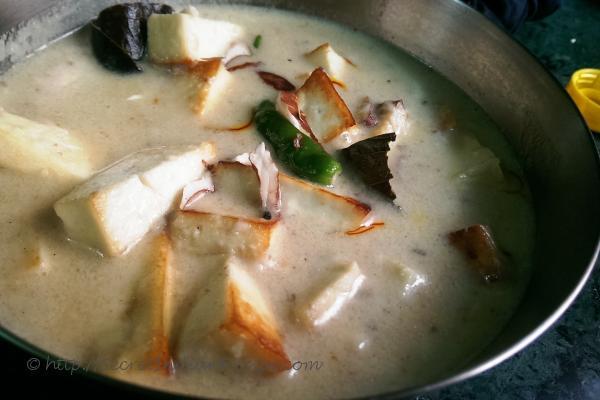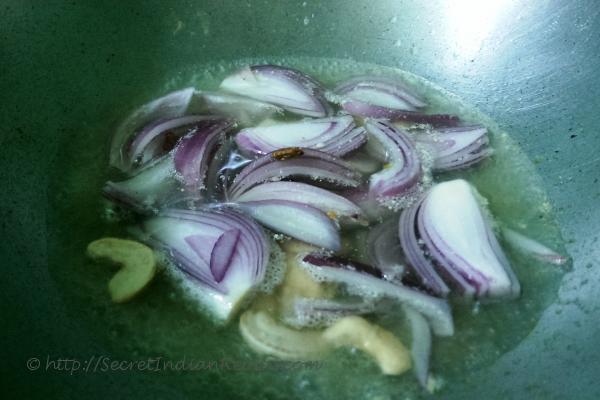 Ingredients:
Paneer (Cottage Cheese) – 150 grams
Onion – 1 medium sized
Cashew – 6-7
Cardamom – 1
Red Chili powder – 1 teaspoon
Coriander powder – 1 teaspoon
Garam masala powder – ½ teaspoon (my secret)
Split Green chilies – 2-3
Bay leaves - 2
Oil – 3 tablespoon
Ghee – 2 tablespoon
Saffron – few strands.
Cream – ½ cup
Salt to taste
Directions:
Cut Paneer into medium size pieces and keep aside.
Blanch onion, cashew and cardamom for 2 mintues in1/2 cup of water. Let it cool for some time and then puree it.
Heat ghee and oil together in a pan and first add the chopped paneer. Shallow fry it till the sides start turning brown. Take out and keep in a plate.
In the remaining oil, break the bay leaves into two and add. As it turns brown add the pureed onion and cashew paste and sauté over low flame. After 2 mintues, add coriander powder, red chili powder, garam masala powder and split green chilies. Saute till the oil separates.
Add cream, paneer, salt to taste and saffron and mix. If you want some more gravy add some lukewarm water.
Check the seasoning and cook till one boil.
Garnish with chopped almonds and serve with Naan or Kulcha.