Paneer Tikka Masallam
Another delicacy from the kitchen of my mom, which is indeed one of the best recipes I have ever tasted..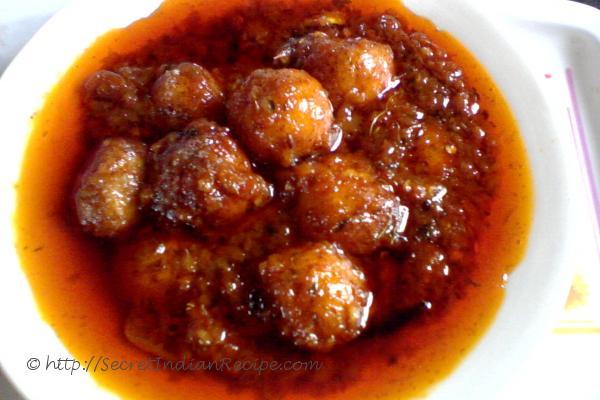 Ingredients:
Paneer- 250g
Boiled Potato- 1 big
Cumin Powder- 1tsp
Whole Garam masala- 1/2tsp
Bay leaf- 2nos
Salt & Sugar- To taste
Red Chili powder- 1tsp
Oil- 50ml
Onion paste- 2medium
Ginger paste- 1tsp
Tomato Purée- 4tsp
Curd- 2tsp
Kashmeri Mirch- 2tsp
Kasauri Methi- 1tsp
Ghee
Maida- 12tsp
Whole red chili- 3nos
Garam Masala powder- 1tsp
Directions:
Take paneer in a bowl, mix boiled and mashed potato, salt, sugar, cumin powder, turmeric powder and little maida and make a uniform dough.
From the dough, make small balls and fry it in deep oil and keep aside.
In the remaining oil, add whole garam masala, whole red chili, ginger paste and onion paste and cook well.
Then add salt, sugar, turmeric, kashmeri mirch, tomato Purée, and curd and mix well.
When the oil comes out by the side, add the paneer balls and if required add little water.
When all are cooked well, add garam masala powder and ghee and serve hot.