Paneer Veg Steamed Buns
An easy recipe where the bread and the filling are made from scratch. It's time consuming but super easy. These delicious veg paneer steamed buns are a great tea time snack or cal also be served as breakfast
#SteamedRecipe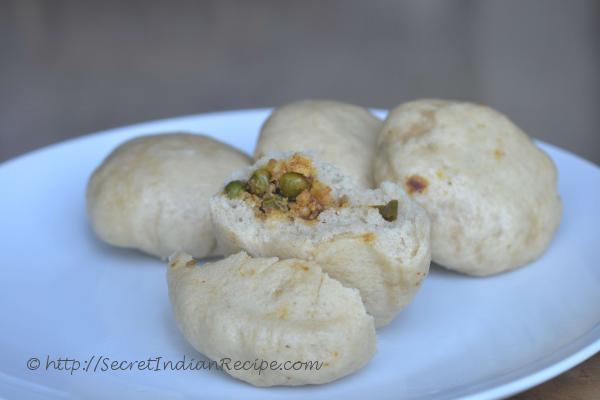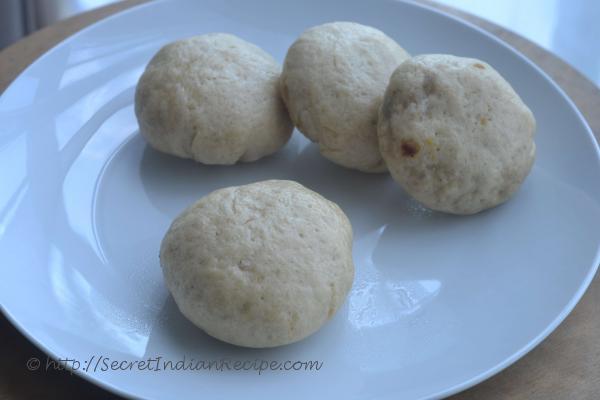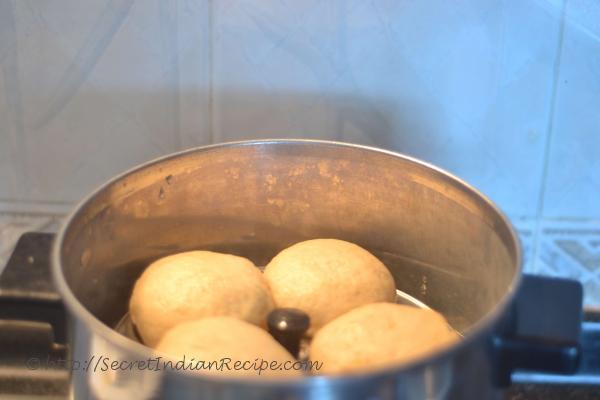 Ingredients:
|| For Bun ||
1/2 Cup Whole Wheat Flour
1/2 Cup Maida (Plain flour)
1 packet Active Dry Yeast (21 gm)
1/2 tsp Sugar
Pinch of Salt
1 tbsp Oil
|| For Stuffing ||
1/2 cup Paneer
1/2 cup Green peas
1 Onion
2 Green chilies (optional)
Salt to taste
Sugar 1/2 tsp
2 tbsp oil for cooking
Turmeric 1/2 tsp
Garam Masala 1/2 Tsp
Amchur powder 1/2 tsp (Dry mango powder)
Garlic powder (optional) 1/2 Tsp
Directions:
Take 21gm yeast in a bowl. Add 2 tbsp warm water or add as required till the yeast has completely dissolved. Add 1/2 tsp sugar mix again and keep aside for 10 mins
After 10 mins you will see that the yeast has risen and become slightly fluffy. Thats when you are ready to knead the dough
Take wheat flour and plain flour in a bowl, add 1 tbsp oil, a pinch of salt and mix
Add the yeast mix. Now using warm water slowly knead into a smooth soft dough
Keep the dough covered for 1 hour in a warm place
While the dough rests, chop the onions fine and crumble the paneer. Heat a kadhai and add oil for cooking
When hot add onions, green chili and saute. Add a pinch of salt mix and cover. Cook onions till slightly soft add turmeric, amchur powder, garam masala & garlic powder
Add peas and paneer mix well.
Cover and let the mixture cook for 15 mins on low heat
Remove from heat and set aside to cool
Take the dough punch it back as it will have risen due to the yeast. Make sure to oil your hands before handling the dough.
Using oiled hands Make 8 small rounds. Take one round,create a bowl like shape take 2 tsp of stuffing and fill in.
Bring the edges together and cover the from top.
Flatten them slightly and keep aside. Complete this for all the round dough segments.
Place these 8 buns in a steamer and steam cook for 15-20 mins.
Remove and serve hot with ketchup, chutney or just plain with tea.
Footnotes:
you can also use an idli maker to steam these.