Panikoorka Ulli Pakoras (indian Borage Onion Fritters)
Panikoorka has been growing wild in my pots in the balcony. Last time I added them to my aloo bondas but this time I was in mood for some pakoras and these leaves go well with onions so I tried these pakoras. My mom usually batter fries these leaves without chopping them up but I find their flavor too sharp. You could also fry them as it is without onions and chilies.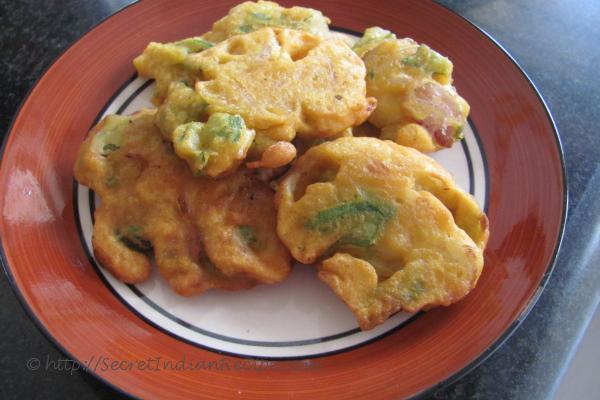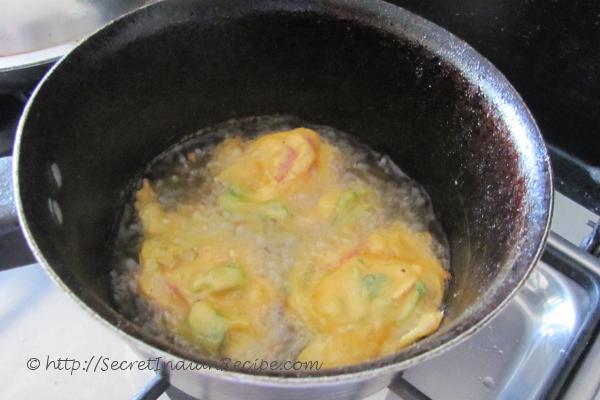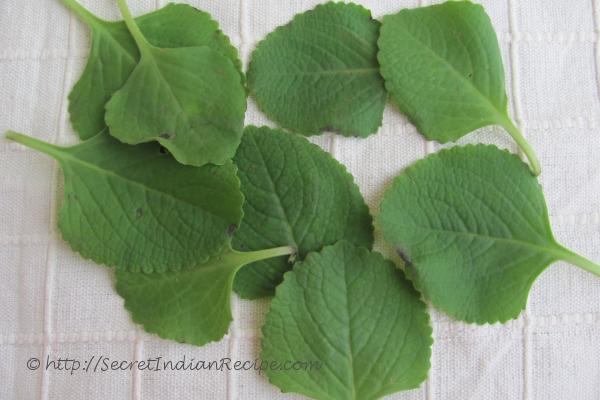 Ingredients:
Indian borage leaves- 8
Onions- 3
Green chilies- 2
Gram Flour- 1 cup
Salt- 1 tsp
Chilli powder- 1 tsp
Rice flour- 1/4 cup
Oil for frying
Water- 2 cups
Directions:
Rinse the leaves and pat them dry. Roll them together and chop them finely.
Chop the onions finely. Slice the green chilies diagonally into bite size pieces.
Mix the gram flour, rice flour and salt with water. Add the chili powder and whisk well.
The batter should not be too thick or too runny. It should be loose enough to hold the ingredients and coat them.
Heat oil in a pan. Add the borage leaves, onions and green chilies to the batter.
Fry them in batches over low flame till they are golden brown. Serve with ketchup or chutney.
Footnotes:
You can fry the leaves as whole without chopping them finely.
If you love potatoes you can substitute sliced potatoes with onions.
Fry pakoras over low flame else the insides of the pakoras won't cook properly.