Panikoorka Uzhalakizhangu Bonda ( Indian Borage Potato Fried Dumplings)
To give a twist to the regular aloo bondas (as it's known in the south) I added Indian borage leaves also known as French thyme a medicinal plant that is believed to cure cough and cold according to ayurveda.This plant is also fried as fritters with onions. So why not make your tea time snacks a little healthy especially with the advent of winters? This could also be a curative measure because these leaves help in fighting common cold.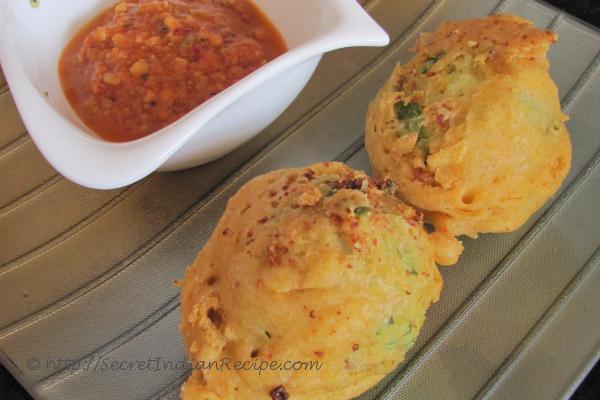 Ingredients:
Potatoes- 3
Indian Borage - 10 leaves
Onion- 1
Ginger- 1 inch piece
Green Chilies - 2
Turmeric powder- 1/2 tsp
Salt- to taste
Gram flour- 1/4 cup
Chili powder- 1/2 tsp
Oil- for frying
Curry leaves- 1 sprig
Water- 1 cup
Directions:
Boil the potatoes. Once cooled peel and mash them. Chop the onion, ginger and green chilies finely.
Roll the borage leaves together and chop them finely. In a pan heat some oil and saute the chopped onions, ginger and chilies along with curry leaves. Once the onions brown add turmeric powder and saute for a minute or two.
Make a batter with gram flour, salt, water and chilli powder. See that it is not too thin.
Meanwhile add the borage leaves and saute them till they wilt. Now add the mashed potatoes to the pan followed by salt.
Gently mix the mashed potatoes and turn off the flame leaving the potatoes to cool down.
Heat oil in a wok. Make balls out of the potato stuffing. Dip it in the gram flour batter and deep fry the balls in the oil.
Serve with chutney. You can also shape them as patties and fry them like cutlets.