Panna Machho Tarkari ( Small Cod Fish Curry )
Originally a dish from Bengal, the Panna Macho Tarkari brings back childhood memories, along with its amazing aroma. The variety of spices and flavors combined with the magic of my mother's hands makes this dish a very special one. My mother used to first fry the fish in mustard oil and then prepare the curry using onions, tomatoes, spices and masalas, which had a mesmerizing effect on the taste buds. This lip smacking dish is the main attraction of many celebrations in east India. It is best taken with steamed rice either at lunch or at dinner. This dish showcases the perfect interplay of rich Indian elements and in a great way symbolizes Bengali culture and food habits.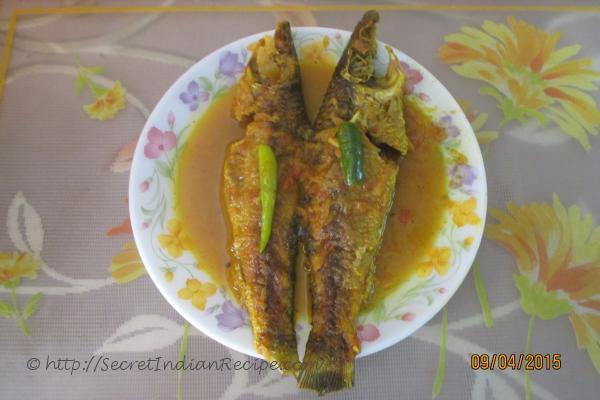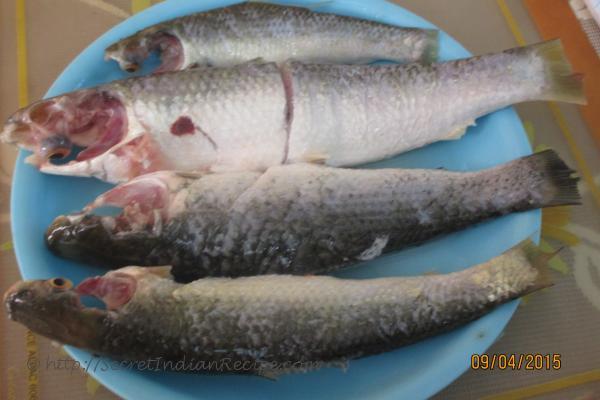 Ingredients:
4 small cod fish
1 onion
1 tomato
2 tablespoon ginger garlic paste
1/2 teaspoon red chili powder
1 teaspoon turmeric (haldi ) powder
1 teaspoon garam masala
1 and 1/2 cup mustard oil
Salt to taste
3 cups of water
Directions:
First chop the tomatoes and grate the onions.
Marinate the fish with 1/2 teaspoon turmeric powder and 1/2 teaspoon salt. Then mix well.
Place a deep frying pan (kadhai) on the stove and add 1 and 1/2 cup mustard oil.
When the oil gets heated, add the marinated fish into the oil.
Deep fry the fish and place them on a plate.
Now remove the extra oil such that only 2 tablespoon oil gets left in the pan.
Then add the grated onions and sauté till they turn golden brown.
Add the chopped tomatoes and sauté for 2 to 3 minutes.
Then add the ginger garlic paste and sauté for 5 minutes.
Add all the spices and mix well.
Now add water and salt and cover with a lid.
When the water starts boiling, add the fried fish. Again cover with a lid.
The stove should be on a medium flame.
Within 10 - 15 minutes, the fish curry will get cooked.
Now switch off the stove.
Serve hot.
Footnotes:
It is better to opt for small sized fish.
To enhance the taste, you can add cumin powder.
Other Indian Recipes that you may Like !