Papdi(indian Snacks)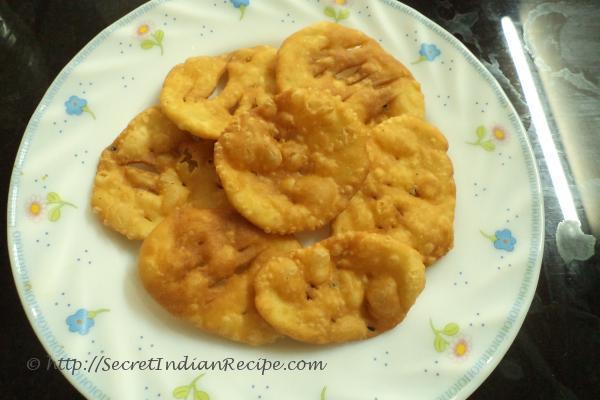 Ingredients:
Refined flour - 1/2 cup
Water - as required
Refined oil - for dough - 1 table spoon
Salt - to taste
Onion seeds - 1/2 tablespoon
Oil - to fry -200 ml
Directions:
Take a bowl and put flour , 1 table spoon oil ,salt ,onion seeds ,and mix them nicely.
Now add water to it and make a stiff dough of it. Take small portions out of it and make marble size balls of it . Roll them out in thin and round wafers.
Heat oil in frying pan and fry the papadi till they turn golden brown..
Serve it with Gughni or tea.