Paruppu Rasam (spicy Lentil Soup)
A very easy rasam for wintry days. Sometimes when there are no veggies for a sambar this rasam comes in handy. It is mild and lightly spiced compared to other rasams. it was at my hostel in Chennai that I discovered various forms of rasams. This felt easier because unlike lemon rasam and tomato rasam this one was easier and closer to sambar which made it ideal accompaniment for idlis. I use this rasam for preparing rasam idlis.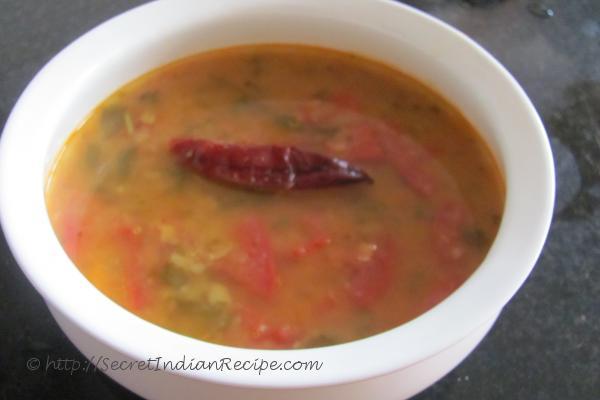 Ingredients:
Toor Dal- 1/2 cup
Tomato- 2
Garlic- 4 pods
Rasam powder- 1 tbsp
Asafoetida- 1/4 tsp
Curry leaves- 1 sprig
Mustard seeds- 1 tsp
Tamarind extract- 1 tbsp
Salt to taste
Coriander for garnish
Oil- 3 tbsp
Dry chilies- 2
Directions:
Pressure cook the dal with 1 cup water and salt.
Heat a pan, add 2 tbsp oil and saute the garlic followed by tomatoes.
Once the tomatoes are mashed add it to the cooked dal.
In a small pan heat 1 tbsp oil add mustard seeds , dry chilies and curry leaves.
After the mustard splutters add the rasam powder and asafoetida. Saute the powders and finally add them to the dal.
Let the rasam simmer. Now add the tamarind extract and bring the rasam to boil.
Garnish with coriander leaves.