Parwal Bhujiya
A Crunchy and healthy snacks.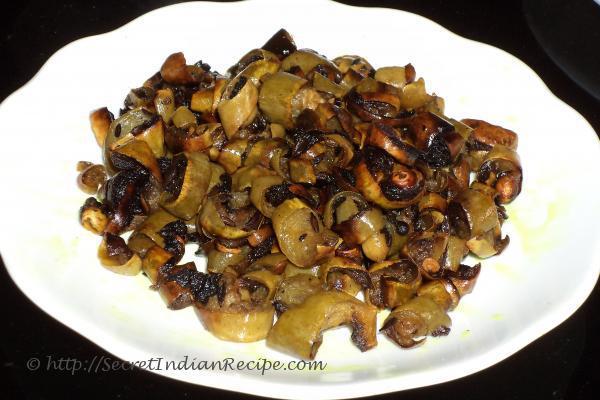 Ingredients:
Pointed Gourd-500 gm
Cumin seeds- 1 tablespoon
Red Chillies- 2 pieces
Salt to taste
Turmeric powder-1/2 tablespoon
Oil- 3 tablespoon
Directions:
Take Pointed guards and slice it into many pieces.
Add Salt and turmeric and leave it for few minutes.
Heat oil in a pan and add the cumin seeds and red chilli into it. fry it for few minutes.
Add the marinated Pointed gourd into it. and cook it on low heat till the pointed gourd turns tender.
Serve with Rice and dal.