Parwal Posto ( Poppy Seeds With Pointed Gourd)
A tasty Bangali dish.Parwal or pointed gourd has many health benefits which makes it nutritious. It is rich in Vitamin A, B1, B2, and C, calcium to name a few. It has minimal calories in it and helps lower cholesterol. Parwal is one of the best Ayurvedic cure for gastric problems.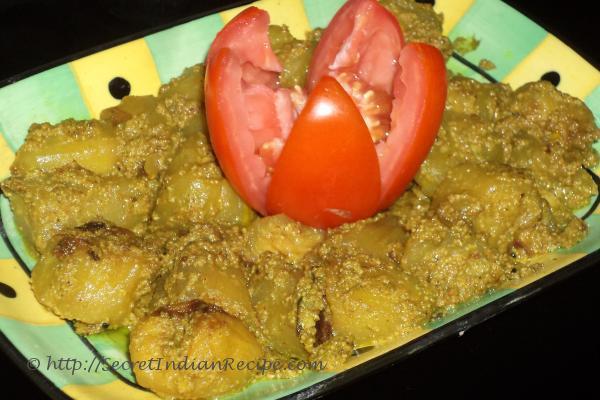 Ingredients:
Pointed gourd -250gm
Oil-1/2 table Spoon
Salt to taste
Turmeric Powder-1/4 tablespoon
Green Chili Paste- 1/2 tablespoon
Poppy Seeds paste- 1 tablespoon
Sugar- One Pinch
Directions:
Peel the Pointed gourd and make some cuts into it.
Take a pan and pour some oil into it. Add the pointed gourd into it and add salt and turmeric powder into it.
After the pointed gourd gets soften, add the poppy seeds and green chili paste into and mix it well.
Cook it for few or 10 minutes, till it is cooked properly.
After that your dish will be ready.