Pasta Dessert(payasam) #valentinesweet.
#ValentineSweet...Pasta is loved by everyone .Normally we make pasta hot and spicy but this is sweet dish relished with nuts,condensed milk. You can surprise your valentine with this unique dessert.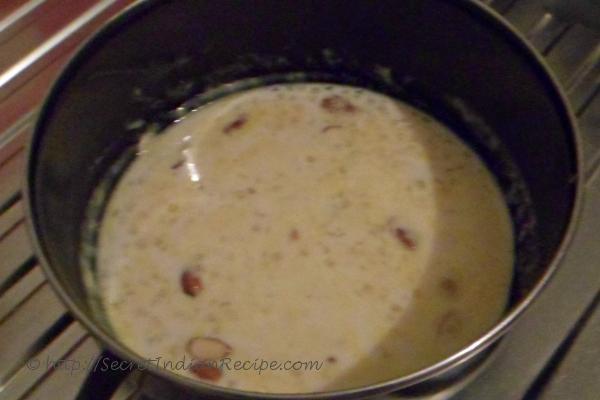 Ingredients:
-One cup pasta( I used mini pasta-small size)
-Nuts and raisins
-2 cups milk
-water
-sugar according to your sweetness
-condensed milk 3tbsp
-cardamom
-unsalted butter or ghee
Directions:
-Take a vessel and add butter or ghee to it. - when ghee melts add diced almonds, raisins and roast until they turn light brown in color. -Transfer the roasted almonds and raisins on to a plate.
-In same vessel add cup of water and add pasta to it. -After few mins when pasta is half cooked add milk.
-Add sugar and allow the pasta to cook in milk until it becomes soft but still firm enough to hold its shape.
-Finally add condensed milk,cardamom powder and roasted nuts, raisins and give quick stir. -Refrigerate for 30 mins and serve chilled.
Footnotes:
-You can use mini pasta or any pasta type.
Other Indian Recipes that you may Like !