Rhomesecret Recipe: Patolya (turmeric Leaf Wrapped Rice & Cucumber Steamed Cake)
This recipe was first made at RHomeSecrets, Renaissance Mumbai.
Patolya is a Maharashtrian sweet delicacy made with sweet rice, cucumber, jaggery and coconut. The unique taste and eating experience comes due to unusual preparation involved in cooking this recipe. It requires expertise but here I have tried to present the most easiest way to make it. It is Served as a snack, meal accompaniment on special occasions.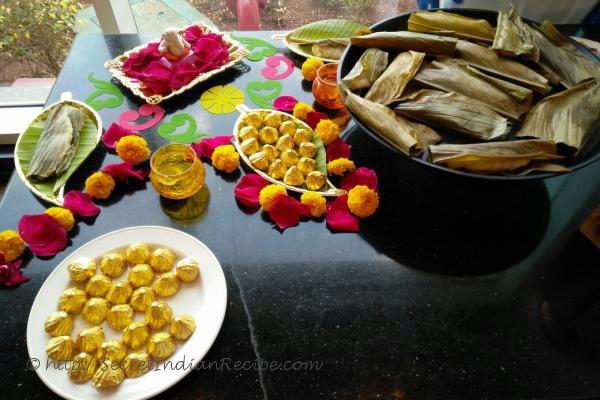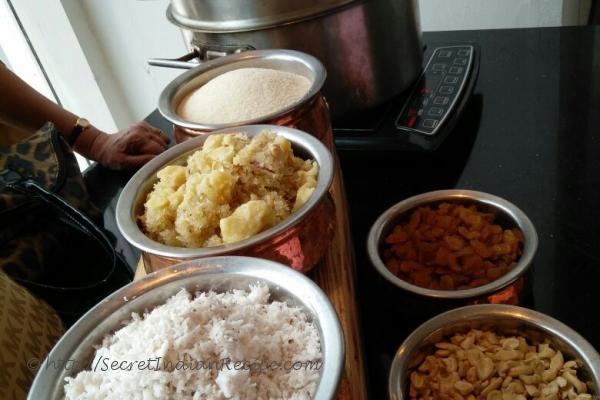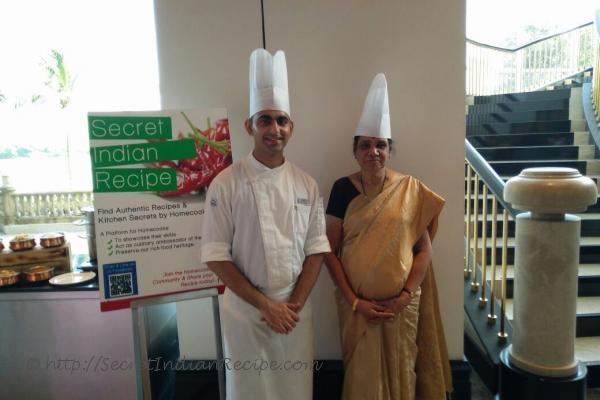 Ingredients:
1. 1 cup Idli Rawa.
2. 1/4th cup Rice flour [for binding]
3. 1 tbsp Ghee
4. ½ tsp Salt
5. 1 full grated Coconut
6. 1 ½ cup grated Jaggery
7. 1 tsp Cardamom powder
8. 3 cups grated fresh Cucumber
9. Raisins - as per taste
10. Cashew nuts pieces - as per taste
11. 10 turmeric [halad / haldi] plant leaves. These are used for flavouring in Maharashtrian cooking.
Directions:
Roast the idli rawa in 1 tbsp ghee till light pink in colour.
Take grated cucumber in a pan. Add to it 1 ½ tbsp. ghee and 1 tsp salt. Cook for 2 mins, stir for mixing well.
Let the rava and the cucumber mixture cool a bit. Combine the two and knead with hands-fingers to a smooth dough. Keep the dough covered.
In another pan mix the grated coconut & jaggery. Cook on medium-low flame mixing the jaggery & coconut adequately. Add cashew nut pieces, raisins & cardamom powder to it. Cook for 2-3 mins on flame. Remove, off the flame and cool.
Wash, clean and wipe gently the "halad" leaves. Cut into equal square shaped pieces.
Make lemon sized small balls of the dough that has now cooled. Flatten on ghee greased palms. Gently lay this flatten dough on a piece of the leaf which has been gently greased with ghee and spread well.
Place around 1 tbsp of the coconut-jaggery mixture on one half of the flattened dough gently.
Fold the leaf along with the dough-coconut mix into half. Keep it aside gently. THIS IS THE "PATOLYA".
Make such more Patolyas in the manner described in step 6-8
Heat-boil water in a broad bottom pan. Place a round strainer on top/ edge of the pan.
Arrange the Patolya in the strainer separately & neatly.
Cover the strainer with a plate/ lid.
Steam on medium –high flame for 25-30 mins. Switch off the gas and let the same stay covered with the lid for another 5-10 mins.
Remove the place / lid and gently pick up the Patolyas and lay on serving plate
Light brush on dough with ghee by gently lifting the leaf. Serve warm hot Patolya delicacy.