Patot Diya Maas(fish Steamed In Banana Leaves)
A very healthy and an easy dish with full of flavors.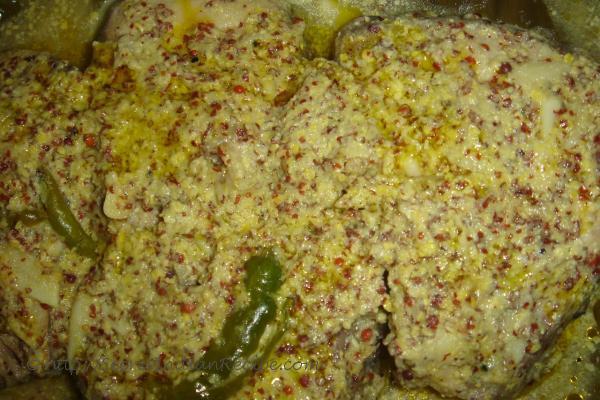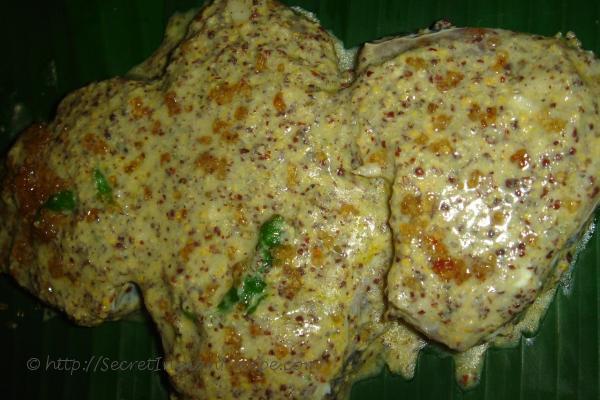 Ingredients:
fish 6 pieces rohu or katla
banana leaf 1 big
mustard seeds-1 and 1/2 tablespoons
Garlic ----6-7 cloves,and 4-5 sliced finely
Lemon -1
brown sugar/normal sugar-1/4 spoon
Green chillies -4/5 nos
Mustard Oil-4 Tablespoon (2 for garnishing)
Curd-1/2 Teaspoon
salt-to taste (1/2 -3/4 spoon)
Directions:
Clean the fishes .Pat dry.Then add lemon juice and keep it like that for 30 minutes
Grind mustard seeds, garlic cloves6-7 ,salt, green chillies 2-3 and curd all together .It need not be a very fine paste.
Rub the fishes with this paste along with 2 tablespoon of oil .add the finely sliced garlic and sprinkle with sugar. Mix everything nicely over the fish.
Take a banana leaf, clean and wash it and wipe it .Brush with little oil. Place the fishes over the leaf. add the remaining masalas.
wrap it tightly so that water cannot enter inside. Steam it for 25 min.
Once done garnish with mustard oil and slited green chillies
Serve hot with rice.
Footnotes:
while steaming one can put the tied banana leaf inside a covered utensil so that water cannot enter. Or one can wrap it in aluminium foil also.
garnishing with mustard oil and green chilli is must. Otherwise the taste will not be authentic.
while grinding mustard seeds add salt so that paste does not become bitter.
Other Indian Recipes that you may Like !