Pavakka Chakkakuru Thoran (bittergourd Jackfruit Seed Stir Fry)
This is a perfect combination for 2 reasons. One is the health benefits of these two ingredients both being excellent remedy for diabetes. The second reason is the way these ingredients complement each other. The sweetness of jackfruit seeds complements the bitterness of the bittergourd. Addition of vinegar and coconut enhances the flavours even further. This is a rare preparation in my home because we are not great fans of bitter gourd but when my mother leaves us with surplus jackfruit seeds we make this dish.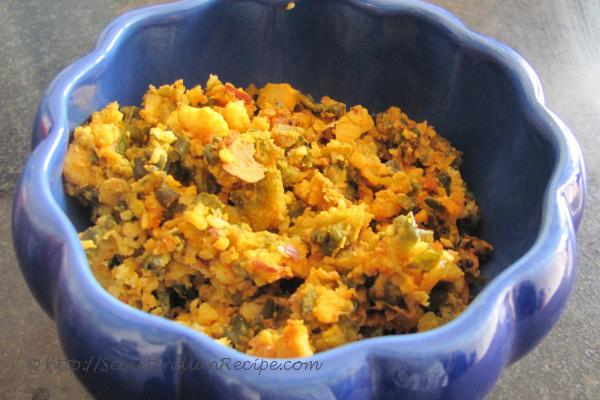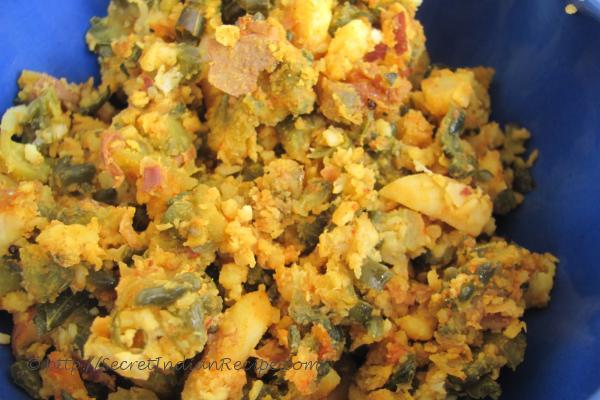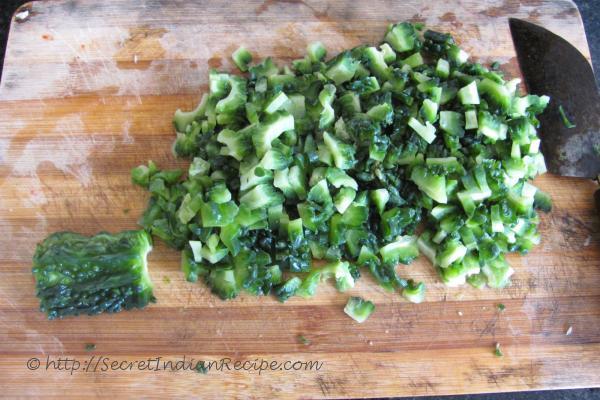 Ingredients:
Bittergourd- 250 g
Jackfruit seeds- 200 g
Shallots- 10
Garlic- 7 cloves
Green Chilies- 2
Turmeric powder- 1/2 tsp
Chili powder- 1/2 tsp
Curry leaves- 10
Grated coconut- 1/4 cup
Vinegar- 1 tbsp
Salt- to taste
Mustard seeds- 1 tsp
Coconut oil- 2 tbsp
Directions:
Chop the bittergourd finely after deseeding them. Add some salt and set aside for half an hour.
Peel the outer skin of the jackfruit seeds but leave the brown skins intact. Wash and cut the jackfruit seeds into small long strips.
Mince the shallots and garlic after peeling them using a mortar and pestle. Boil the jackfruit seeds with 1 cups water and a pinch of salt till its half cooked.
Heat oil in a wok and throw in some curry leaves. As they sizzle add the minced garlic and shallots along with finely chopped green chilies.
Saute till the shallots and garlic brown. Add the turmeric and chili powder after this and saute till the raw smell of the spice powders go away.
Now add the bittergourd after discarding the water that has released from marinating it with salt. This will reduce the bitterness.
Add the cooked jackfruit seeds when the bittergourd is cooked halfway. Add vinegar and salt to the jackfruit seeds with bittergourd and other spices.
When the jackfruit seeds and bittergourd has been cooked for 5 minutes together, add the grated coconut. Stir fry for 2-3 minutes after this and you are done.
Serve with rice and a gravy dish like dal, sambar or a non vegetarian curry like fish curry or chicken curry.