Pavakka Pachadi (bitter Gourd In Yogurt Gravy)
Pachadi is a yogurt based curry served for the traditional festival sadyas. White pumpkin and raw mango pachadis are the most commonly prepared ones but there are other variations of pachadi that has been neglected over the years. Pavakka pachadi is one such variation of the pachadi family that needs revival. The best quality of this recipe is that it makes bitter gourd haters love bitter gourd.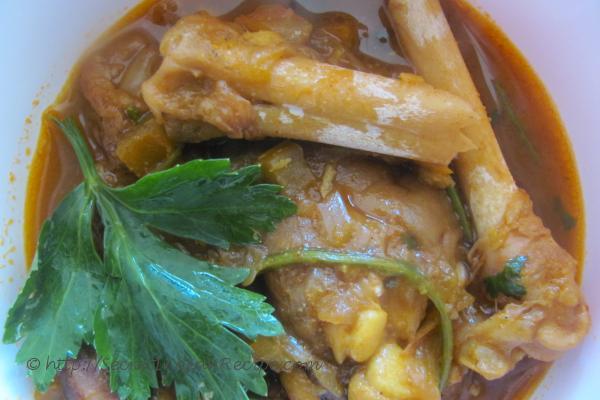 Ingredients:
Bitter gourd- 250 g
Onion- 1
Green chilies- 2
Ginger- 1 inch piece
Curry leaves- 1 sprig
Yogurt- 250 ml
Mustard seeds- 1 tsp
Turmeric powder- 1/2 tsp
Chili powder- 1/2 tsp
Salt- to taste
Oil- 4 tbsp
Directions:
Clean and slice the bitter gourd into 1/2 inch thick slices. Marinate it with chili powder, turmeric powder and salt.
Deep fry the bitter gourd pieces after half an hour of marination. Drain the oil and set aside.
For the tadka or seasoning, in the same oil add mustard seeds and let it splutter.
Add the onion. ginger, green chilies and curry leaves. Saute till they are golden brown.
Whisk the yogurt in a bowl and add salt.
Into the yogurt add the tadka and bitter gourd slices. And the pachadi is ready.