Peanut Coconut Chutney For Dosa
Masala dosa series this is how I generally make my chutney!There are many variations for this dosa chutney but this one works for me ! Please try!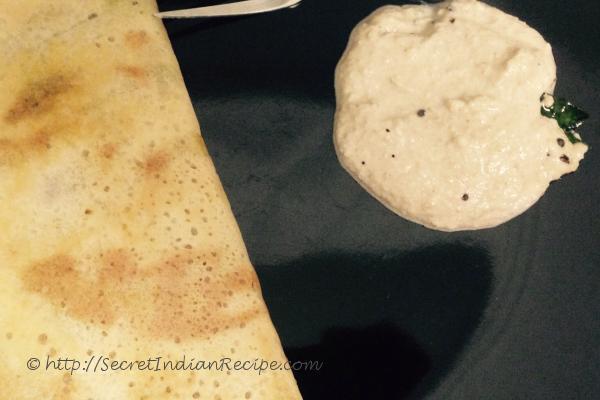 Ingredients:
1) 1 small cup of peanuts , 3-4 green chillies, 1 tsp of coconut grated,1/8tsp of tamarind paste(pinch), salt to taste, curry leaves,dry red chili,1/2tsp refined oil
Directions:
1) in a pan take peanuts and add some salt the dry roast them till the skin looks done. Let it cool. Add the peanuts,coco,green chili into a grinder and male smooth paste using least possible water, keep it in a bowl
2) for tempering the chutney: Oil heat,mustard crackle,salt,curry leaves,dry red chili, and pour on top of your bowl containing the peanut paste. Once done take the tiny amount of tamarind paste and mix into the chutney.tamatind could be grinded along as well..it's just for taste so..kinda optiona!