Peas Pulao (rice Cooked With Peas)
I am grateful to my mother for teaching me this very easy and quick recipe. You can make it with the leftover rice of lunch or when you do not feel like going to market to buy vegetables on a rainy day.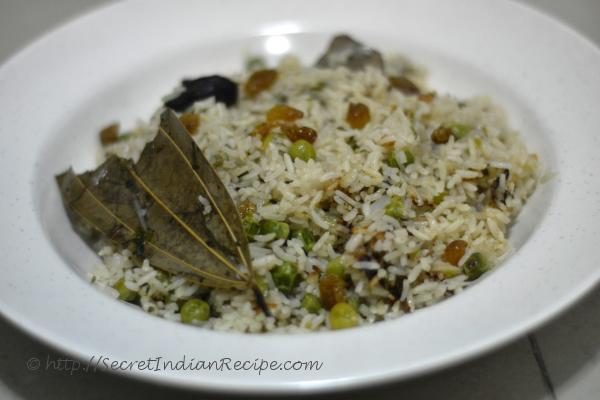 Ingredients:
Rice - 2 cup (Fine grain not basmati)
Green Peas - 1/2 cup (boiled)
Onion - 1 small size (sliced)
Whole Red Chilli - 2 pieces
Oil - 2 tablespoon
Ghee - 1 tablespoon
Salt - as required.
Jeera- 1 tsp
Directions:
Soak the rice in water for 30 minutes
Cook the rice as you normal. ( cook and drain water) keep aside
Now put a pan over the stove and pour oil . Once oil is heated, add jeera, when it splutters add the whole red chilli along with sliced onions.
Fry till the onions start changing colour and become light brown.
Now add the peas, stir well, add cooked rice and salt and mix well.
Fry for 1-2 minutes.
finally add the ghee and mix.
Footnotes:
You can add some grated ginger along with onion to enhance the taste.
Raisins may also be added for that sweet punch