Pesarattu (whole Green Gram Pancakes)
I came across Pesarattu from a Telugu friend who force fed me during my pregnancy. It was nutritious because it has lentils and I loved it because I was looking for dosas without rice. As a Keralite we eat a lot of rice but I was amazed at the variety of dosas other South Indians made. Pesarattu is also a great option for people who worry about fermenting batters or plan a last minute breakfast/dinner. It is also a great recipe for diabetic people who love dosas and can't relish them because of rice. It won't taste as great as the normal dosas because we have gotten so used to them, but it is a great option for people interested in carb free diets.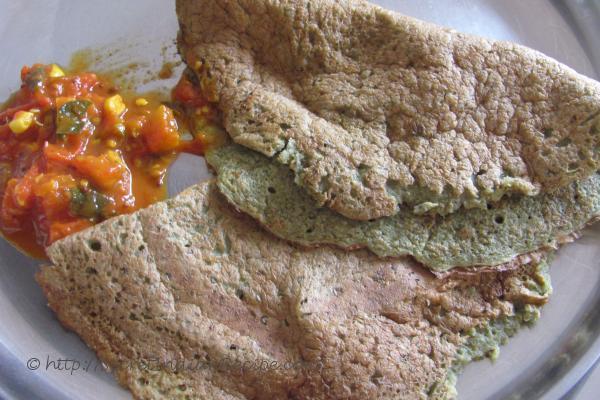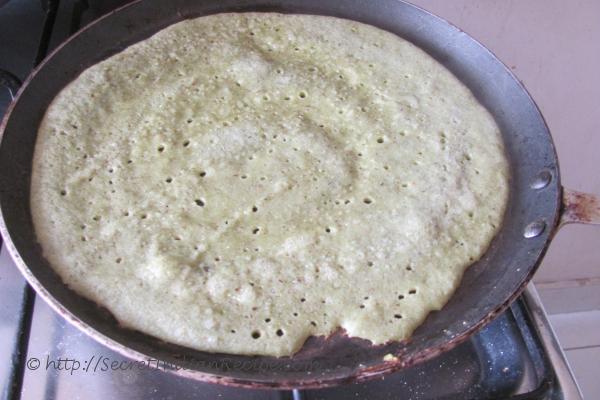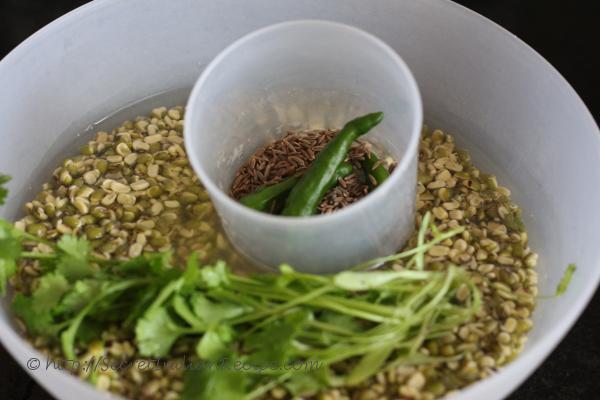 Ingredients:
Green gram or green gram lentil with skin(Khada Moong)- 1 cup
Green Chilies- 5
Coriander leaves- 1/2 bunch
Cumin seeds- 1 tsp
Ginger- 1/2 inch piece
Garlic- 5 cloves
Rice flour- 2 tbsp
Buttermilk- 1 cup
Salt- to taste
Oil- for drizzle
Water- for grinding
Directions:
Wash and soak the green gram in buttermilk for 2 hours. I do it overnight mostly.
Grind the green gram with all the ingredients mentioned above. Use water minimally just to grind the batter. The buttermilk used to soak the gram will anyways be used for grinding.
To the ground batter add the rice flour this makes the dosas crisp.
This batter needs no fermenting so can be used immediately but I keep it in standing for 15 minutes.
Drizzle some oil in a pan and pour a ladle of batter. Cook till the bottom becomes golden and flip over to the other side.
The second side need not be browned so take it off the plate once it is cooked. Serve with chutney and sambar.