Peyarar Halua (guava Halva)
It is a very delicious dessert. It is also very nutritious because it contains guava and dry fruits.I tasted this for the first time in my friends house. She told me that in every Christmas her mother makes this. It is a traditional dish of her family. I got the recipe from her.
After this I decided to cook it in my home. My family members ,especially my father loved it so much.Now very often my father asks me to cook this . Actually he is a crazy lover of sweet dishes.
Before I start telling you the recipe ,let me share with you a benifit of eating guava .Guava is very useful for those who,like me,want to lose weight without compromising with their food habit.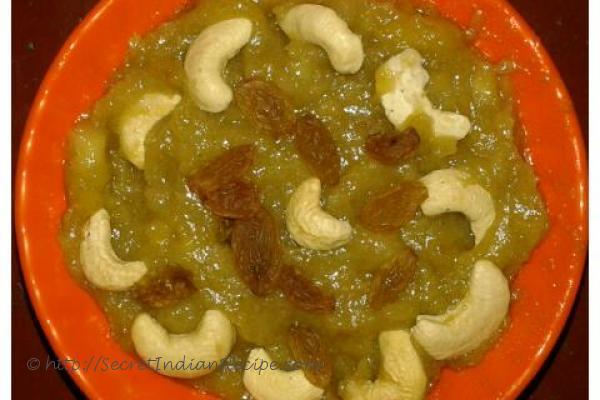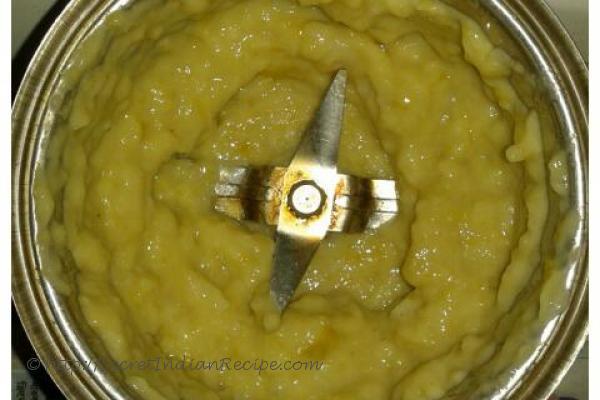 Ingredients:
Guava -4 (medium size)
Ghee-1 tablespoon
Cardamom powder -1/4 teaspoon
Sugar-7 teaspoons
Cashew -1/2 teaspoon (chopped )
Raisins 1/ 2 teaspoon
Almond -1 / 2 teaspoon ( chopped )
Salt -a pinch
Directions:
Cut the guavas into pieces and remove the seeds. Then steam the guavas till soft in the pressure cooker(cook it for 1 whistle).Remember the pieces should not be too soft.let it cool. Take the boiled guava water in a bowl .Now paste the guavas in the grinder. The Paste should be very smooth.
In a kadhai ( a vat ) add sugar with 1/2 cup boiled guava water and cook till the sugar dissolves completely.
Now add the guava paste in this sugar syrup.Cook on medium flame till it becomes thick. Stir it continuously.
Add milk powder and ghee . Stir well. Cook 6-7 minutes more on medium flame .Add almonds,cashew and raisins .Stir again. Then switch off the gas.
Footnotes:
Garnish with almond, Cashew nuts, raisins and serve.