Pharali Potato Paneer Cutlets
Easy and quick to make. Kids friendly. Can be prepared for fast, kitty parties or kids parties.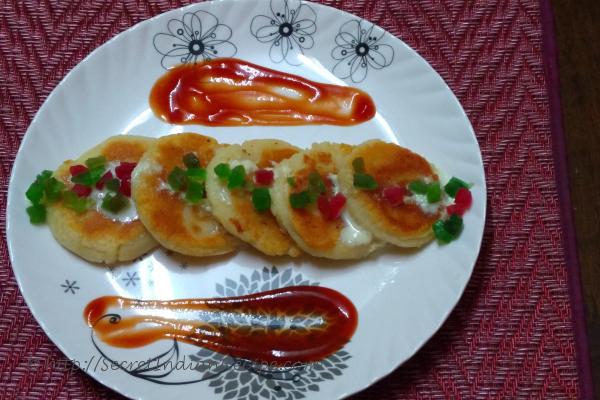 Ingredients:
Grated paneer - 1/2 cup
Boiled and mashed potatoes - 1 cup
Salt as per taste
Sugar - 1/2 tsp
Roasted Cumin seeds - 1/2 tsp
Green chili – 1 Finely chopped
Oil - 2-3 tbsp for shallow frying
For serving - Sweet curd - 1/2 cup
For Garnishing - Sweet curd, tutti-frutti
Directions:
Blend boiled, mashed potatoes and paneer in a blender.
Add sugar, roasted cumin seeds, finely chopped Green chili and salt. Mix well.
Make small cutlets and shallow fry in a pan till golden brown and crisp.
Garnish it with sweet curd and truti fruti or tomato sauce(Optional).
Serve hot with sweet curd.