Phulkopir Datar Bharta (cauliflower Leaf Stalk Bharta)
Hello friends. I'm Ankita. Welcome to my kitchen. Today I'm going to make ''Phulcopir datar bharta''. This is a traditional dish of Tripura. Everyone in our family likes to have it in lunch. My Mami (aunt) taught me how to cook this dish.
Generally people throw away the cauliflower leaf stalks. They think that the destiny of these things is to go there in the dustbin. But they don't know that we can make some delicious items with it. This bharta is one of those yummy dishes.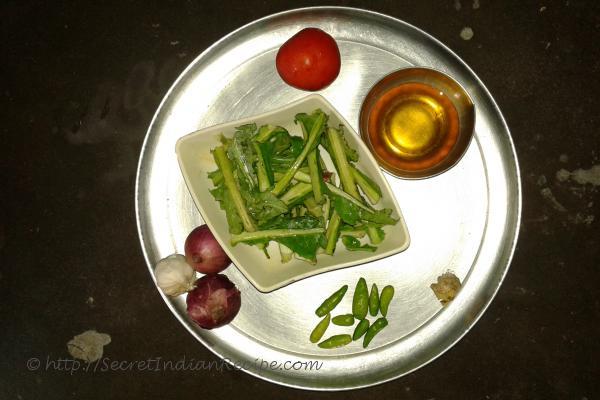 Ingredients:
Peeled and chopped cauliflower leaf stalks - 3 cups
Chopped onions - 1/2 cup
Chopped garlic - 1/2 teaspoon
Mustard oil - 1 tablespoon
Chopped green chillies - 1 teaspoon
Salt - as per taste
Sugar 1/ 2 teaspoon
Directions:
Boil the stalks till they become soft.Drain out the water. Make a smooth paste with the boiled leaf stalks in the grinder.
Heat the oil in a fry pan. Put the onions ,garlic and chopped green chillies in oil and sauté for 3 or 4 minutes on medium flame. Cook til it turns soft.
Then put the cauliflower stalk paste into it. Stir well. Add sugar and salt.
Cook for 5 or 6 minutes on medium flame .Then switch off the gas.
Take the bharta in a bowl. Garnish with chopped onions and green chillies.
Footnotes:
Serve with hot basmati rice.